Dubai Municipality implements first group of projects in Hatta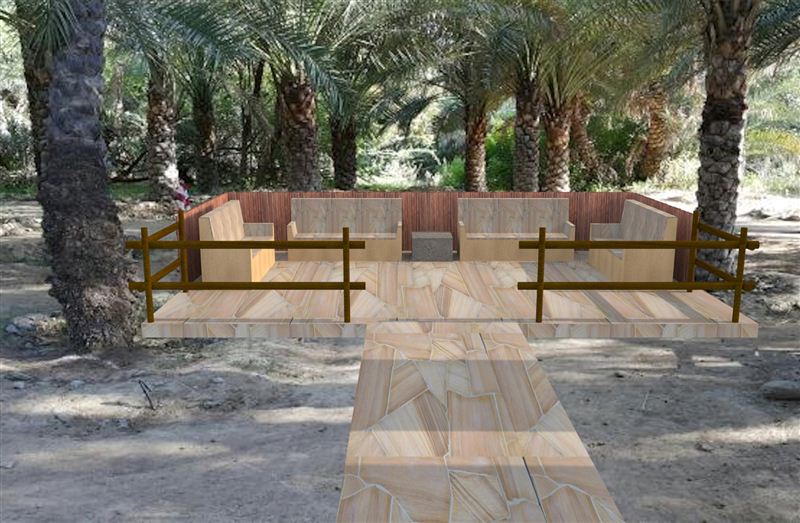 Dubai Municipality has announced that it is implementing the first group of its projects to enhance urban infrastructure and support the ongoing growth of entrepreneurs and businesses in Hatta.
This comes as part of Hatta Comprehensive Development Plan launched by Dubai Government in 2016 aiming to develop the area's social and economic attractiveness as a world-class environmental tourist destination in the region.
Speaking on the occasion, the Head of Hatta Centre at Dubai Municipality, Omar Saeed Al Mutaiwei, said that the first group of projects were aimed at developing the infrastructures of the economic and tourism sectors and improve Hatta's competiveness based on the area's natural and social resources. He affirmed that the projects include developing Al Sheraa heritage area, building 30 public rest houses and constructing a 2km walkway.
Al Mutaiwei added, "Al Sheraa project has several phases. The first phase includes the fencing, lighting and paving of the pedestrian pathways to give access to the area's attractions. The project also includes building eight rest houses, a gate and an information office.
Dubai Municipality will build and equip 30 environmentally friendly rest areas to serve visitors and tourists in different places in Hatta. Visitors will be able to use the rest areas for camping or barbecue.
Dubai Municipality will also build a series of pathways between farms across Hatta to provide tourists and visitors the opportunity to enjoy the pristine nature. The pathways extend over a distance of 2 km, through many major tourist attractions such as the Hatta Heritage Village, Hatta Kayak and Hatta Dam. The lanes are also form one of the routes of the Hatta Hiking project.
The AED1.3 billion Hatta Comprehensive Development aims to boost the area's social and economic attractiveness and develop it as an environmental tourist destination. The plan comprises three main areas including economic and service sector, tourism and sports, and culture and education.
Follow Emirates 24|7 on Google News.