Dubai Police chief denies report on 30 gays arrested at party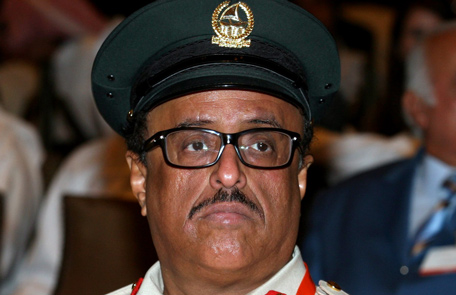 Lieutenant General Dhahi Khalfan Tamim, Dubai Police's Commander- in-Chief has denied a report that 30 homosexuals were arrested at a part at a top hotel in the emirate.
A much-read European website ran the report claiming that 30 gays were arrested at a private 'after party' at 5am on March 9.
Lieutenant General Dhahi Khalfan told Emirates 24|7 that this was not true.
"Homosexuals and homosexuality exists in all countries of the world, but is prohibited in the United Arab Emirates (UAE) as behavior contrary to norms, customs, traditions and religion as well," said Lt. Gen Khalfan.
The website in its report quoted one person as saying: "Either someone ratted the party out or some hotels guests or staff complained about the noise in the middle of the night, I am just shocked that this happened."
One Dubai police officer, who asked not to be named, added "The UAE Penal Code prohibits anything that might conflict with religion, values, customs and traditions."
Follow Emirates 24|7 on Google News.