Dubai Police helps bust global drug gang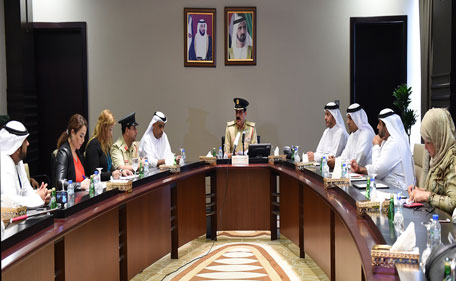 Dubai Police helped bust an international drug smuggling gang, which led to the seizure of 1.5 tonnes of cocaine, worth about Dh1.5 billion.

Major-General Khamis Mattar Al Mazeina, Commander-in-Chief of Dubai Police, said the operation dubbed 'Land of Canary', which involved co-operation of police officials from Dubai, Colombia, Spain and UK, led to the arrest of drug dealers and traffickers in the UAE, Spain, and the UK and lasted two years.

One of the two suspects – the mastermind of the operation - was arrested in Dubai on December 1, he added.

Lt. General Shaikh Saif bin Zayed Al Nahyan, Deputy Prime Minister and Minister of the Interior, closely followed the operation, said Maj-Gen. Mazeina.

The shipment was seized in Spain, in which the drugs were concealed in sacks of charcoal and were loaded on pallets, made of cocaine powder.

In co-ordination with police officials across nations four suspects were arrested in UK and five in Spain, apart from the two held in Dubai. The suspects from UK and Dubai are UK nationals.

Anti-narcotics department of Dubai Police arrested the two suspects aged 38 and 39 years respectively from an apartment, said Maj-Gen. Mazeina and added that one of them, LRA, was under the scrutiny of Dubai Police since he arrived from Thailand to Dubai in 2013.

Maj-Gen. Mazeina said LRA was considered 'ruthless and dangerous' and was allegedly involved in murders and smuggling. He is considered the mastermind of the gang that operated across UK, Spain and Latin America.

Dubai Police also seized several documents and phones from the duo that established their link to the cocaine shipment.

The duo currently under the custody of Dubai Police is awaiting extradition.

Follow Emirates 24|7 on Google News.