Dubai Police reward safe drivers with new cars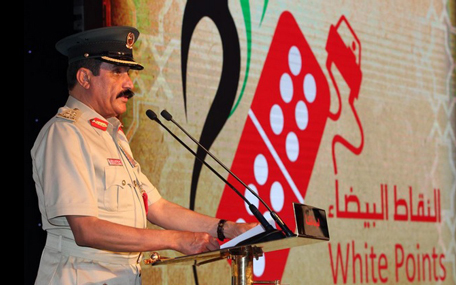 It pays to be a safe driver in Dubai. Just ask Layla Al Baloushi and Atiq Mubarak, who will drive away with brand new cars thanks to not violating any traffic rule last year.

The Dubai Police held a special ceremony on Sunday to honour safe drivers and sponsors of the white point system.

The names of 1,500 safe drivers who did not commit any traffic offense last year were in the special draw for the car.

Although only one winner was scheduled to be picked during this annual event, Sheikh Mansoor bin Mohammed bin Rashid Al Maktoum decided to pick a second name this year.

Layla Al Baloushi and Atiq Mubarak were both awarded cars.

Dubai Police later posted the pictures of the winners on their official twitter handle.

During the event, Major-General Khamis Mattar Al Mazeina, Commander-in-Chief of the Dubai Police stressed how the white point system had helped to reduce the number of road accidents substantially.

The White Points System, which rewards Dubai drivers who follow traffic rules, was introduced in 2012.
Follow Emirates 24|7 on Google News.