Dubai Police seize Patrol: Owner racks up Dh200,000 in unpaid fines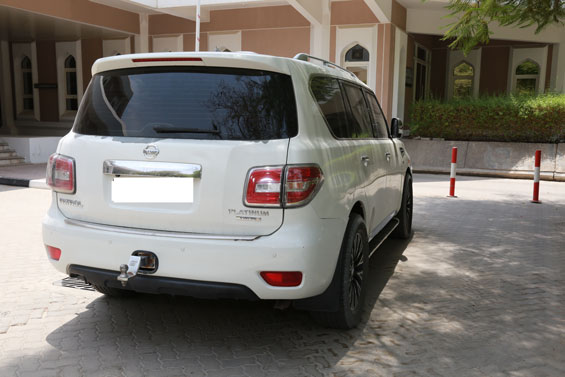 A vehicle owner has had his car seized by Dubai Traffic Police after he racked up 331 violations, worth Dh215,260 in fines.

Colonel Saif Mohair Al Mazroui, Director, General Directorate, Traffic, Dubai Police, said: "The man owns two vehicles and has avoided paying fines for traffic violations."
A white Nissan Patrol committed 222 offenses, including seven violations in Abu Dhabi and 38 in Sharjah, apart from Dubai.


The second vehicle, an orange Nissan Patrol was on the man's sister's name, which has seven violations in Abu Dhabi, eight in Sharjah, three in Oman and one recorded by Umm Al Quwain police, apart from those in Dubai.

Colonel Saif Al Mazroui explained that an audit of the driver's records showed black points that required withdrawal of his licence.

Colonel Al Mazroui called on motorists to pay fines immediately using various payment methods such as smart device applications, so as not to let it accumulate.
Follow Emirates 24|7 on Google News.