Dubai programmer says his software can help see through walls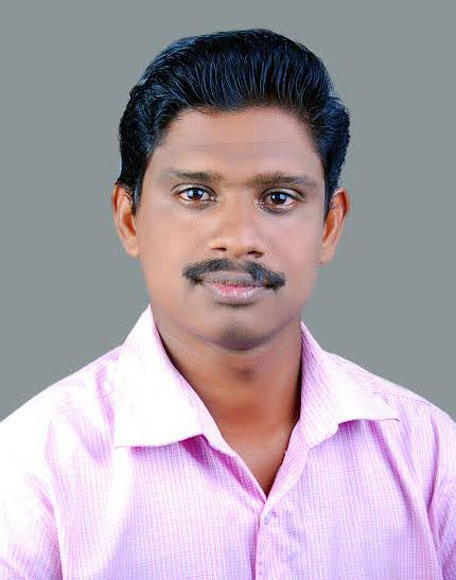 An young computer technology enthusiast who did not have his own computer for many years says that he has developed an innovative application that can be useful in various segments including law enforcement, healthcare, military, and civil Defence

The application, he claims, can see through what is happening in secluded and non-accessible buildings.

Overcome the barriers of concrete walls, the software will easily help to watch what is happening inside.

He has shown a Power Point Presentation to the former Indian Defence Minister AK Antony in 2010.

Even though he submitted the project details to the Indian Government's Defence Ministry, they have been sitting on it.

On Wednesday, a group of researchers at the MIT (Massachusetts Institute of Technology) said they have developed a software technology X Ray vision, which will help to watch people inside buildings or covered spaces using a variation of the Radio ways.

The Research into this MIT project was started in 2012 and now a final product useful for the military, healthcare and law enforcement is ready to be rolled out.

While a similar project submitted to the former Indian Defence Minister AK Antony by the young Indian enthusiast is yet to get a reply, researchers at the MIT have announced the successful outcome of a research project started in 2012 under Professor Dina Katabi.

The MIT Wireless Center has developed a technology, which initially was to check how to see what is happening in the next room with wireless technology.

Biju Kumar, 32, an Indian IT professional, has been dreaming big to enter the Guinness Book of World Records with some innovations for which he developed a software to help blind people read newspapers or letters using his Dhristi software and a short cut route to run a computer without using a monitor and mouse. He used the short cut methods to help the blind run a computer with all the major commands.

The computer geek has come a long way - form working in Internet Cafes and other places because he did not have money to buy his own computer.

He has demonstrated this special skills in several IT Festivals like IT Kerala 2014, IT Fest Goa and Indian Computer Education Society IT Festival for two years in 2004 and 2005.

He was a top rank holder for IT at School, in 2003 and in Computer Photography from the Rajeev Gandhi Education Foundation.

A Non-Rsident Indian from Muscat, Oman donated him a laptop, which he has used to develop other software including the 'counter terrorism' software that he claims will be useful in various ways.

When he reasoned, the software, that he submitted to the former Indian Defence Minister, A K Aantony five years ago, sounds logical.

All his dreams of entering the Guinness Record Book or help India with his software's and IT enthusiasm did not materialize in India and he has migrated to the UAE in pursuit of his dreams. He got the best computer teacher award in 2006 from the Karunagappally Taluk.

Speaking to Emirates 24|7, Biju Kumar who is currently doing a mundane job in Abu Dhabi (not in IT sector) said he has designed the software which will help retrieve live images of criminals, patients, fire affected victims trapped in buildings using ultra violet rays –X-rays, Gama Rays, beta rays and infrared rays etc to get a clear picture of what is happening inside the building under fire.

Using infrared rays, the movement of people inside can be spotted using this software, which can be used in Windows, Linux and Apple applications.

Two teachers from Karunagappally Engineering College, Sailesh and Raveendran Pillai, helped and advised him in developing the software.

Using some equipment to generate the four type of rays, used from the Karunagapally Engineering College, he has spent seven months and about Indian Rs100000 to develop the software that can relay visuals and images from a distance of ten meters to 5 kms.

In case stronger devices are used, the distance of operation can be increased. Like an LCD box signals will be send to the building, penetrating the strong building walls and live visuals of what is happening inside the building.

These functions can be done by a drone, but drones cannot penetrate the building walls but the Gama rays. X Rays and infrared rays can do so, he reasoned.

"I have approached the former Indian Defence Minister A K Antony with details of the project and a special demonstration session was held in Kochi with Naval officers and the Minister. I did not hear from them anything more and I hope the new Government will look into the matter. I gave all the details of the project excluding the software codes and Indian Rs3 million is enough for the project."

He elaborates his claims by showing copies of the communications with the Indian Defence authorities and various newspaper clippings about his achievements.

"I was always thinking of doing something for my nation. I started researching into the subject and with the help of the regional engineering college and others who gave me the required equipment, I have developed this software, which will help to see what is happening inside the buildings. Using this software, police or ambulance can send X-Rays, Gama Rays, etc to the affected locations and retrieve live images of what is happening inside the building. With the help of Global Positioning System these images can be send to the mobile phones and give a clear idea about what is happening inside."

The computer enthusiast who started showing in the IT field during his final school years. After schooling, he graduated later but continued his IT mission by studying Post Graduation Diploma in Computer Applications. Diploma in Computer Applications (DCA) and Multimedia courses. Hailing from a poor family of a hotel employee father, Biju Kumar did not have his own computer to do all these 'innovations' but has received much applause from the media and the Kerala IT mission after he developed the software Dhristi for the blind people. He has submitted the project to the Kerala IT Mission and they are likely to use the Dhristi software to help children of a blind school to read with ease using a scanner.

"Using Dhristi (Vision) software, blind students can read newspapers or letters with the help of a scanner. If they place the reading material on the scanner, it will be read out to the blind in three Indian languages –Hindi, English and Malayalam –without the help of brail books. "I was told that the Drishti software will be used to teach students of a blind school in Kerala. I did not get any money or even a job. I had gone to some television channels to teach the staff about File Transfer Technology, (FTp) and later become a stinger for many TV channels. It can also be used in other languages too, but he has limited to three

"Every country is encouraging innovation and technology development by young people. In my country, I did not get a job in the IT field even after developing all these useful software programmes for the country. I am sure the software can be a good tool I have not lost hope," said Bijukumar, who is doing a mundane job in Abu Dhabi. His family stills lives in a rented house in Karunangappally, Kollam district of Kerala and his father still works as a hotel employee back home. Even though he did not become another Bill Gates or Sathya Narayana Moorthy, Biju Kumar is continuing his pursuit in the field of computer and information technology.

Follow Emirates 24|7 on Google News.