Dubai rents set for a slow decline in 2011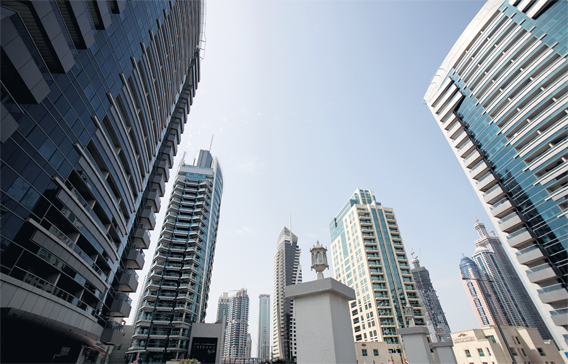 Residential rental rates are expected to continue their downward trend in 2011, albeit at a slower pace, as more supply enters the market, Asteco said today.
According to the Dubai-based property management company, rentals fell by mere three per cent in the fourth quarter compared to the third quarter, the decline being the lowest quarter-on-quarter, showing indications of market stabilisation.
"Residential rentals started to stabilise in the last quarter, with minimal drops of three per cent for apartments and one per cent for villas," the consultancy, said in its fourth quarter report.
Tenant movement continued to be high throughout the year with people taking advantage of decreased rentals. International City saw the largest drop in rentals due to tenants migrating to quality developments in better locations. Asteco expects Discovery Gardens, Dubai Marina, Palm Jumeirah, Downtown Dubai, Springs and Arabian Ranches will continue to attract tenants.
Apartment rentals continued to fall throughout the last year, with an average decrease of 17 per cent since the first quarter due to the continuous handover of new buildings. However, the rate of decrease eased from -24 per cent for the same period in 2009.

Apartment prices fall 2%
Apartment sales prices fell only two per cent on average suggesting a slowdown in the rate of decline. Continuous delivery has seen average sales prices drop by Dh100 to Dh850 over the past year, while prices in International City and Discovery Gardens have fallen to Dh350 and Dh450 per square foot, respectively.
Despite having experienced thebiggest drop in sales prices since the beginning of 2010, Palm Jumeirah prices still hover close to Dh1,500 per sq. ft.Overall drop in apartment sales prices in 2010 was eight per cent on average.
The decline in villa rental rates over the last three months was slight, one per cent, while rates from the first quarter to fourth quarter 2010 eased by 10 per cent.
Tenant movement for villas is lower than for apartments due to the limited number of villas available in central locations. Villa sales prices remained relatively stable in the fourth quarter compared to last quarter, with only The Springs experiencing a minimal drop of four per cent. Overall, prices recorded a drop of eight per cent since the beginning of the year.
Office rents decline 8%
Office rental rates continued to decrease, with a drop of eight per cent in the fourth quarter compared to the third quarter.
Rental rates in Dubai International Financial Centre (DIFC) adjusted from Dh370 per square foot early 2010 to Dh230 per square foot in the fourth quarter in order to compete with more affordable quality developments on Sheikh Zayed Road, such as Rolex Tower and Sama Tower, Asteco said.
Continued delivery of new stock in Jumeirah Lakes Towers and Tecom saw rents decline by 20 and 12 per cent, respectively, over the last three months.
"Transaction activity has picked up slightly as the economy continues to improve and confidence increases. Oversupply will continue to put downward pressure on rental rates," the report said.
Office sales prices registered decline of six per cent in the fourth quarter and an eight per cent fall since the first quarter of the year, primarily due to the lack of transaction activity.
"Oversupply will still be a major concern, especially in the peripheral and new zones outside the traditional city centres. Demand will be focussed on central city areas, DIFC and surrounds, as well as areas close to transportation, aviation and distribution hubs," Asteco said.
Follow Emirates 24|7 on Google News.