Dubai rolls out red carpet for top Bollywood celebs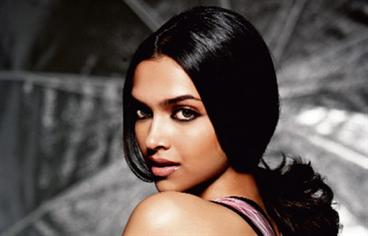 Dubai is well on the fast track of becoming the 'premiere city' of choice for top Bollywood filmmakers, as yet another red carpet rolls out this week to welcome celebrity guests Imran Khan and Deepika Padukone for their new movie, "Break Ke Baad" (After a Break).
Speaking to the film's producer, Kunal Kohli, the award-winning industry veteran told Emirates 24|7: "The Middle East is the third largest overseas market for Bollywood films, after the United States and the United Kingdom. We predict there is a lot of room for growth for Indian cinema here, and if organising premieres here gets the buzz going then that is one step forward for us."
According to Kohli, a third of any big budget Bollywood film's total box office collections are garnered from overseas earnings, with the Middle East region accounting for 20 to 25 per cent of that.
"Over the next few years, we can expect that figure to rise by at least another 10 percentage points considering we have such a large Indian diaspora here, coupled with the fact that Bollywood has gained potential in crossing over to appeal to a different, international audience in recent years," he added.
Which could explain why post Ramadan, Dubai has witnessed three film premieres between October and November, including the Mahesh Bhatt produced "Crook", which saw serial kisser Emraan Khan strut his stuff on the red carpet, followed by the John Abraham-Pakhi starrer "Jhootha Hi Sahi" last month.
But it was November's mega event that saw screaming fans turn out in hordes at Grand Cineplex where a demure Aishwarya Rai Bachchan and a flirty Akshay Kumar jetted in for a few hours to have their turn in the spotlight for their Diwali release, "Action Replayy".
"Having a premiere here just works, considering the weekend here is a day earlier than India and the close proximity to India allows us to jet in for a day and wow our fans," said Kumar, who turned producer himself last year, with his company Hari Om Productions and had invested in his latest release.

However, having a premiere here does not guarantee record earnings for any film. In fact, all of the above three movies failed at the box office, with "Action Replayy", which was pitted against the madcap comedy, "Golmaal 3", earning exactly half of the latter film's first week UAE collections, with $200,000 in the kitty according to Boxofficeindia.com.
Even earlier Dubai premieres of films such as "Karthik Calling Karthik", "London Dreams", "Dhan Dhana Dhan Goal" and "Umrao Jaan" saw none of them take home a bountiful booty from the UAE box office.
If there was one film that struck gold here, then it was superstar Aamir Khan's directorial debut, "Taare Zameen Par", which was co-produced by the actor himself, along with mammoth Indian production house, UTV Motion Pictures.
Yet, while in the past UTV has chosen Dubai for the first public screenings of their films, including "Dhan Dhana...", "Taare..." and the Abhishek Bachchan-Sonam Kapoor starrer "Delhi-6", in the year gone by, the production house has scaled back on such events to make way for a pre release promotional campaign instead.
"Organising film premieres anywhere, be it in India, Dubai or elsewhere in the world, provides us with no monetary gain whatsoever so why pool our resources into rolling out the red carpet?" UTV CEO Sidharth Roy Kapur told Emirates 24|7.
"Yes, we've conducted such events here in the past, but through the years, we have realised that is more beneficial for us to fly down the stars here for a pre release promotional campaign to create enough buzz amongst the cine audience here."
Such was the case last week, when UTV flew down Aishwarya Rai Bachchan and Hrithik Roshan to Dubai to generate publicity for its Eid release, "Guzaarish". The stars ­– with the latter actor suffering from the "Bombay 'flu" as he mentioned – flew in from Mumbai for half a day to meet the media before jetting off to London to do the same.
Do such promotional campaigns work, one wonders. Quiz Kapur and he immediately presented the case of their film "Rajneeti", which true to form, had seen UTV fly out its lead stars Katrina Kaif, Arjun Rampal and Ranbir Kapoor to Dubai to generate buzz here.
"Not only did "Rajneeti" perform exceptionally well around the world, but the Middle East market was our top overseas earning territory," revealed Kapur. "We hope to repeat that success with our next few films."
And while Kapur was mum on the subject, according to insiders, post "Guzaarish", UTV will turn its focus on its Christmas blockbuster, the Farah Khan-directed "Tees Maar Khan", which will probably see its lead stars Kumar and Kaif jet down for a media meet-up.
"Look, there's no denying that the potential here is massive and the growth here is inevitable but rather than jumping the gun, it's better for filmmakers to adopt a wait and watch policy for this region and see over time if our labour here bears fruit and brings in the money for the Indian film industry," concluded Kapur.
Follow Emirates 24|7 on Google News.