Dubai ultra-luxury apartment sold for Dh34.7 million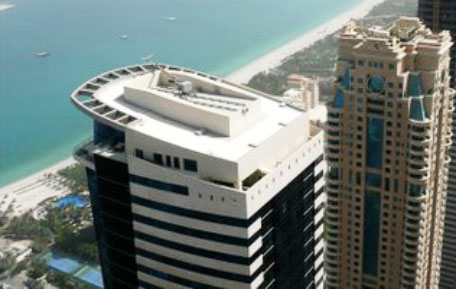 The 1,355-square-metre bespoke apartment in Le Reve tower in Dubai Marina has been sold for Dh34.7 million, almost four times more than the listed price at Wednesday's public auction, organised by the Dubai Land Department, Emirates 24l7 can reveal.
The unit, which had a reserve price of Dh9.5 million, was purchased by a Russian investor after a neck-and-neck bidding with an Iranian investor.
On October 30, Emirates 24l7 reported that a fierce bidding is expected when the Le Reve tower goes under the hammer.
The auction started off with a Dh100,000 increase for a first few times with an Indian investor suddenly raising the stake to Dh20 million. Subsequently, an Iranian and Russian fought over the priced property with the Russian taking the cake.
Le Reve tower is a super-luxury tower. Property agents say during the property boom time, investors bought full floors for over Dh40 million. Currently, 6,100 square apartments are selling for Dh15 million to Dh20 million, a few handful listing for full floors are at Dh50 million, but these are fully furnished.
WS Atkins, the same creative team behind the Burj Al Arab, designed the tower. Le Reve amenities include temperature controlled pool, gymnasium, health club, children s play area, 24-hour concierge.
The second property on auction was an apartment in South Ridge 1, Downtown Dubai. The unit was sold for Dh3.16 million, 125 per cent higher than the reserve price of Dh1.4 million.
The third property was 138-square-metre apartment in Al Arta 2, Al Thannyah Third. It was sold for Dh1.5 million, 30 per cent higher than Dh1.15 million base price.
MUST READ
Follow Emirates 24|7 on Google News.