Emaar unveils 2nd tallest tower in Downtown Dubai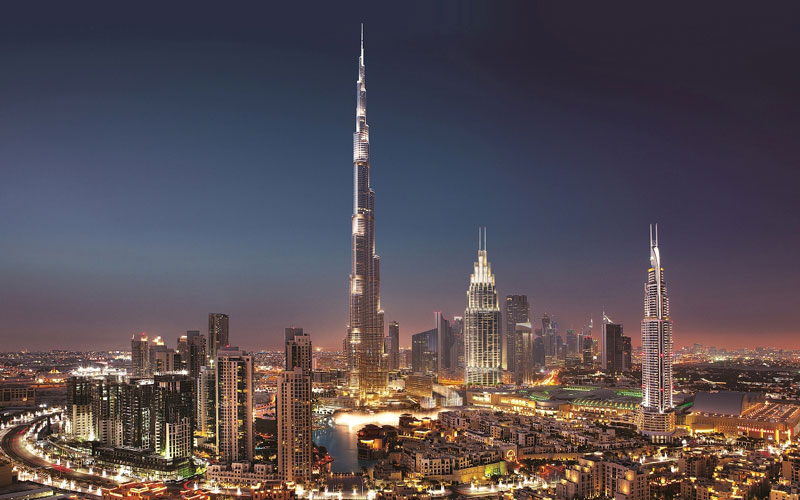 Emaar Properties, Dubai-based developer, on Sunday unveiled The Address The BVLD serviced residences, a 340 metre tower, which is the second tallest in Downtown Dubai after iconic Burj Khalifa.
Arif Amiri, Chief Executive Officer, Emaar Retail, said that the 63-storey tower will have 200-room hotel and 542 serviced apartments, with the public launch taking place on September 22.
"The hotel we're launching today represents an opportunity to capture the interest we're seeing from Dubai, (the Gulf), Middle East, Indian subcontinent, China and Europe."
The construction of the five-star hotel will be financed mainly through pre-sales of serviced apartments. No value or costs of the project were revealed.
"I truly believe that the real estate market in Dubai is on the path of robust growth. Our sales in the first half of this year were five times more than the same period last year," Amiri said.
Earlier this year, the developer launched Panorama at The Views project and new townhouses in Alma 2 cluster, Arabian Ranches.
Last week, the developer sold its inventory in Standpoint, Boulevard Central and 29 Boulevard with the prices ranging between Dh1,600 and Dh2,000 per square feet, sources said, adding all the projects are nearing completion and handover is expected within the next nine to 12 months.
In July, Mohammad Al Abbar, chairman, Emaar Properties, said: "We are planning on bigger growth in our home market through projects such as the Dubai Modern Art Museum & Opera House District, and the expansion of the Dubai Mall, in addition to new project launches."
He added: "The real estate market in Dubai is turning around, led by the robust performance of key growth sectors, including aviation, retail, hospitality, tourism, and foreign trade. The city's appeal to high net-worth individuals as the ideal destination for a home is also gaining strength."
Emaar also finalised a land transaction in Dubailand with Dubai Properties Group (DPG), a member of Dubai Holding in July. The plot will be developed as a mixed-use neighbourhood, it said.
The company's net operating profit for the first half 2012 surged over 45 per cent to Dh1.22 billion.
Follow Emirates 24|7 on Google News.