Emirates Reit to invest Dh208.3m to build new school in Dubailand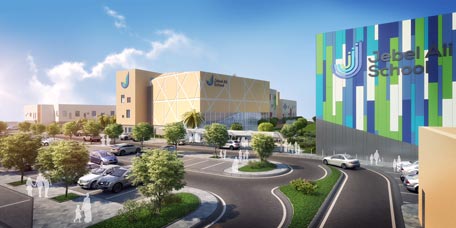 Emirates Reit, a Shariah-compliant real estate investment trust incorporated in the Dubai International Financial Centre (DIFC) and listed on Nasdaq Dubai, has acquired a freehold land plot and will fund the development of a new school in the Akoya development.
Emirates Reit agreed with Jebel Ali School to build and enter into a 26-year lease for their new school facility.
Emirates REIT acquired the freehold land plot from Damac Crescent Properties for Dh98.5 million (including acquisition costs), and immediately leased it to Jebel Ali School, providing an initial net income in excess of 10% of the acquisition costs of the plot.
Emirates REIT simultaneously entered into an Istisna agreement with Jebel Ali School, to build their new facility.
The construction of the school facilities is estimated to cost approximately Dh109.8 million, bringing the total investment to Dh208.3 million. Upon completion, the school will account for approximately 9.2 per cent of today's portfolio value of Dh2.25 billion.
The internal rate of return for this project should exceed 11 per cent, and Emirates Reit will account for an immediate valuation gain of Dh6 million.
Akoya is a residential development expected to house more than 44,000 residents when complete in 2018, providing a large and immediate catchment area for the planned school. In addition, demand for the school will also come from adjacent major residential developments including Arabian Ranches, Mudon, Motor City and Dubai Sports City.
Follow Emirates 24|7 on Google News.