Emiratis fear children will be without fresh water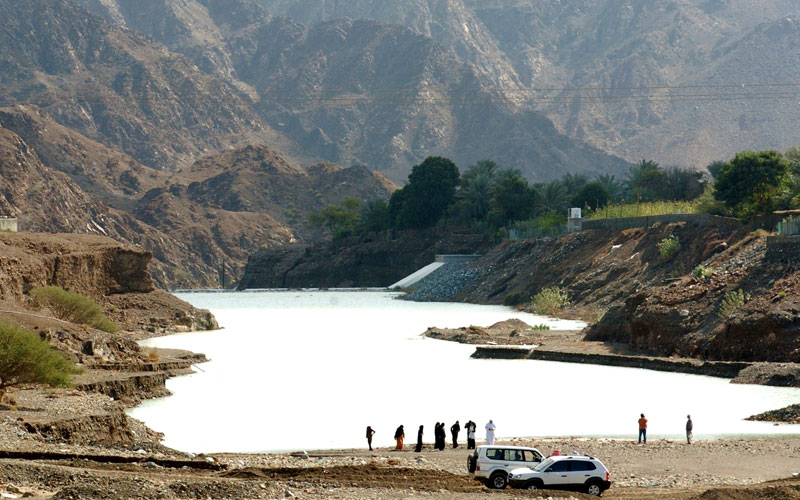 Nearly quarter of UAE couples fear that there will not be enough fresh available water for their children, this was a revealed in a survey released on Monday.
Conducted by Procter and Gamble (P&G) with YouGov Siraj, the survey found that Emiratis are more even concerned as 28 per cent worry that limited natural resources will be an issue for the next generation.
In the UAE alone, water consumption is 550 litres daily per capita, three times the global average, resulting in massive fears for the future of fresh water for the next generation.
The survey statement said that around 57 per cent of Dubai residents take an active role in monitoring their water consumption to use only what is necessary. While 24 per cent of residents across Abu Dhabi and Dubai don't believe their personal actions can make a difference to water consumption.
Yassin Attas, Director of External Relations, P&G Gulf, said: "This survey shows increasing awareness of the issues surrounding water conservation, but there is still a long way to go with a shocking 22 per cent of people not believing their actions can make a difference. I hope the P&G PRO GEN campaign will help turn that awareness into action, whether turning off taps whilst washing up or switching to a more environmentally friendly washing powder. The baby steps we all make today add up to a huge difference tomorrow, and may guarantee fresh water for our children in generations to come."
UAE committed to ensure adequate water supply, says minister
Adequate water supply to meet the demand of the country's population always remained among the top priorities of UAE despite the pressures and challenges faced by water resources, said Minister of Environment and Water Dr. Rashid Ahmed Bin Fahd.
He added that though the demand continued to rise during the past decades, the entire population was able to get sufficient water supply for various needs.
In a statement made to mark the World Water Day (WWD), which falls on March 22, the minister said that the issue of water has emerged as one of the priority issues at the global level in the past few decades due to the increasing pressures as well as the natural and anthropogenic challenges. These challenges have made several countries with abundant water resources to fall into the rank of countries with scarce water resources, he noted.
The increase of population, the steady and rapid pace of development, changing patterns of consumption, pollution and the impact of climate change represent the most significant pressures facing the water resources at the local and global levels, Bin Fahd said.
This year the WWD is being observed under the theme Water for Cities: Responding to the Urban Challenge.
According to a UN estimate about half of the world's population, that is over three billion are residing in cities.
Follow Emirates 24|7 on Google News.