Etihad Rail UAE: Connected train approaching – cannot be hacked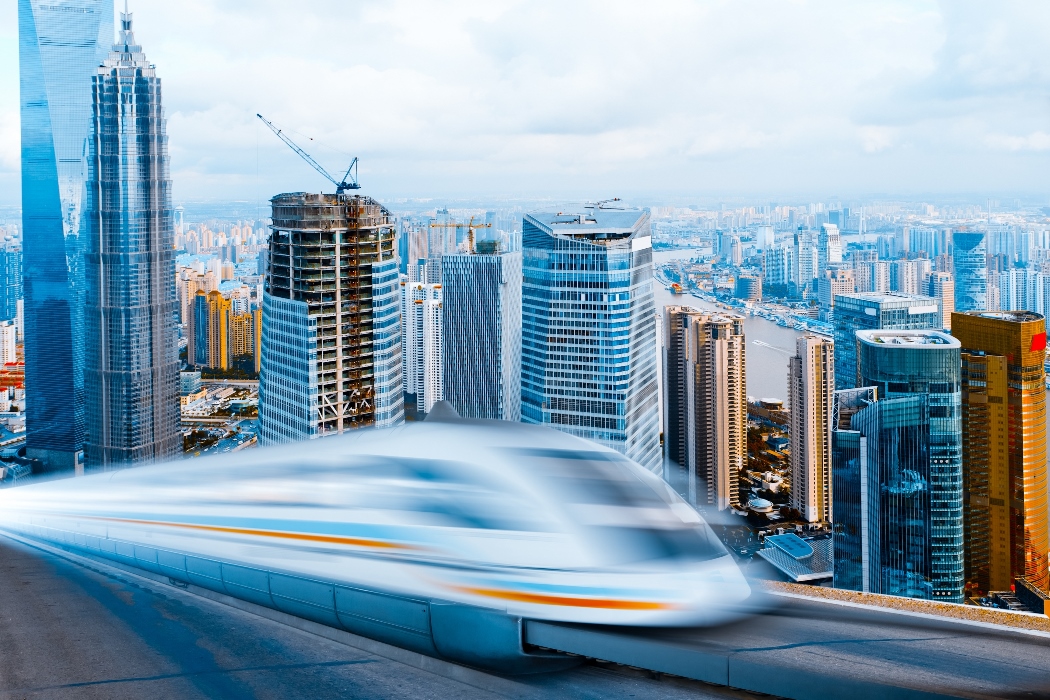 With the tracks laid out, trains imported into the country, and final testing ongoing, Etihad Rail, the UAE's national rail network, will begin commercial operations later this year, according to a senior Federal Transport Authority (FTA) official.

"2015 will be a milestone for the UAE as we will start operating the first phase of the 240km of rail network in the region," said Salem Ali Zaabi, Director-General, FTA, during his keynote address at last week's Middle East Rail conference.

In 2012, Huawei was chosen to work on the Etihad Rail project to provide communication network infrastructure with GSM-R, MSN (Multi-Service Networks) and a Masterclock.
Rabii Ouadi, Head of Business Development, Huawei Railway Solution Mena

The GSM-R network is a modern-era communications technology used for railway operations on a day-to-day basis. Huawei maintains its GSM-R solution allows railway communications to be interoperable between various railway companies and ensure highest level of service quality even at the highest of train speeds.

Although known for its smartphones and other electronics devices, Huawei is well established in the railways domain. In fact, Huawei deployed the mobile transmission network for the Dubai Metro Green Line, which provides mobile service access to thousands of daily Dubai commuters across 18 Metro stations along the line.

In 2011, security experts had raised concerns about GSM-R, then a new mobile communications technology, maintaining that a shift to it could expose rail networks to hackers. Nevertheless, even the experts that raised concerns admitted, at that time, that trains would not be in danger, but there could be delays.

Now, a Huawei official has once again negated such concerns, maintaining that the GSM-R network is fool proof and has not been hacked into.

According to Rabii Ouadi, Head of Business Development, Huawei Railway Solution Mena, the company responsible for implementing the GSM-R communications network for Etihad Rail, "the GSM-R is a very resilient and reliable communications system based on digital technology, and it helps the operations to be done in a more efficient way."

GSM-R, explained Ouadi, can be used for automatic train control signalling, without the need for human intervention, thus making the entire process free of human error.

"The train is remotely controlled – in terms of speed limits, in terms of path, direction, etc. – through the GSM-R network," he says.

Considering the growing threat of hacking, how difficult is it for a hacker to get into the GSM-R network, Emirates 24|7 asked him.

"This system is a proprietary system – it belongs only to railways," says Ouadi. "A GSM-R network is not like a public GSM network like 2G or 3G. It is a private network for railways. To this extent, it can only be used by railway staff," he explains.

"So, you, a regular user with your regular smartphone, can't access the GSM-R network. It is reserved for those with special GSM-R handsets, designed to run on private, dedicated frequencies," he adds.

"On top of it, the GSM-R network relies on dedicated authentication algorithm, which makes quite hard the life of any hacker. All the communications are encrypted and need authentication from each single GSM-R user. To this extent, it is quite a solid, robust, reliable and protected against hacking and intrusions," Ouadi elaborates.

"Never in the history so far have GSM-R networks been hacked into," says Ouadi. So it has proven to be a fool proof system so far, we ask. "Absolutely, a 100 per cent," he reassures.

Watch a video of Etihad Rail: Play by the rules



In end-2012, Huawei announced its collaboration with Selex Elsag for the construction of the first railway line in the UAE. Selex Elsag chose Huawei as the mobile networks (GSM-R), optical and IP supplier.

Upon completion, the Etihad Rail network, which will cater to both freight and passengers, will span approximately 1,200 kilometres across the UAE. It will connect urban and peripheral communities, facilitate trade, open up communication channels and foster economic development across all emirates in the UAE.

The network will also form a vital part of the GCC Railway Network, linking the UAE to Saudi Arabia via Ghweifat in the west and Oman via Al Ain in the east.

According to plans earlier revealed by Etihad Rail, Phase 2 of the network will be ready by next year (2016) while the final phase will be completed by 2018, two years before the country hosts the prestigious Expo 2020 event in Dubai.

Earlier this month, Etihad Rail, the developer and operator of the UAE's national railway network, officially handed over control of the Operation Control Centre (OCC) in Mirfa to Etihad Rail DB. Etihad Rail DB will manage the operation and maintenance of the first stage of the UAE's national railway network.
Follow Emirates 24|7 on Google News.