'Every resident is a pedestrian' - but can you park and walk?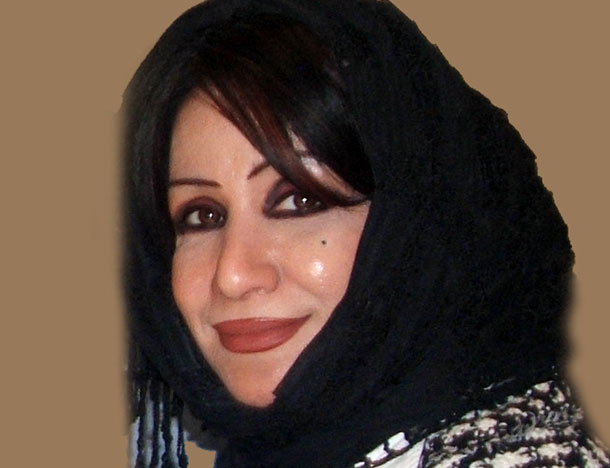 The weather is cooling. In Dubai, this means the rejuvenation of outdoor life. The distance to the supermarket has become walkable and the pedestrian is back on the street.
In fact, the future looks bright for pedestrians in Dubai.
Recently, plans were announced of a 14km-boulevard, inclusive of a walking and running track along the Jumeirah coastline.
In addition, it will not be long until pedestrians can enjoy a creek-side walk while crossing Sheikh Zayed Road, as Dubai Creek will be extended to reach the Arabian Gulf, all while providing a walking path as far as the Creek reaches.
Pedestrians have not always been in the picture in Dubai. Soaring temperatures during the summer and long distances between different localities have encouraged driving.
However, that does not mean that the pedestrian should be reduced to a marginalised sector of the society.
"Every resident is a pedestrian," said Maitha bin Adai, CEO, Traffic and Roads, Road and Transport Authority (RTA).
"Some distance walking is part of a daily journey which any resident could face.
"Think of the route to a parking area of the office, mall, or residence, which could require walking or crossing a road.
"Every resident of Dubai is a pedestrian and it is very important to provide facilities for these pedestrians," she told Emirates 24|7.
"The population of Dubai is increasing and the use of public transport is too, which means that there is an increase in pedestrian movement.
This requires an investment in the construction of pedestrian facilities in Dubai," she adds.
According to the RTA, a lot has been done to improve the safety of pedestrians over the years.
"We reduced pedestrian fatalities from 145 in 2007 to 50 in 2012, which is a 65 per cent reduction in pedestrian fatalities," Maitha said.
As in many other cities in the world, pedestrians form one of the most vulnerable groups taking place in traffic.
Based on the analysis of accidents reports from Dubai Police, RTA concluded that in Dubai, pedestrian issues constituted a higher than average percentage of all accidents taking place in the emirate.
Hence, the Traffic Law was updated to take pedestrians in consideration and the RTA has been working to increase the number of pedestrian facilities.
According to Maitha, Dubai is already a pedestrian-friendly city.
"Dubai has continuing sidewalks along most of the roads, and several safe crossing facilities at the needed locations. Lighting and pedestrian amenities are very good along the sidewalks.
"Having an excellent public transportation network and additional pedestrian facilitates near the public transport stations are a good example to show that Dubai is a pedestrian-friendly city," she explained.
While some communities are specifically pedestrian-oriented, such as Jumeirah Road, Dubai Marina, Jumeirah Beach Residences (JBR), Al Seef, the Gold Souk areas, Dubai Mall and the CBD areas of Deira and Bur Dubai, there are other areas which do not invite for a walk at all.
Warsan, Ras al Khor, and Qusais are such areas, says Maitha.
"The areas which are close to the highways, industrial areas, or underdeveloped areas are equipped with basic facilities for pedestrians.
"We continuously monitor the situation as per the need and if necessary we increase the facilities for pedestrians," she explained.
"RTA constructed 74 pedestrian bridges up till 2012 in addition to several zebra crossings, pelicans, and raised crosswalks.
"RTA also prepared the Pedestrian Safety and Mobility Action Plan, which is a five-year pedestrian facilities construction plan.
"Around 16 pedestrian bridges are under construction and will be open for public by the end of this year. Another seven pedestrian bridges will be constructed in 2014," she says.
Follow Emirates 24|7 on Google News.