Expat Alert: How UAE residents can become European citizens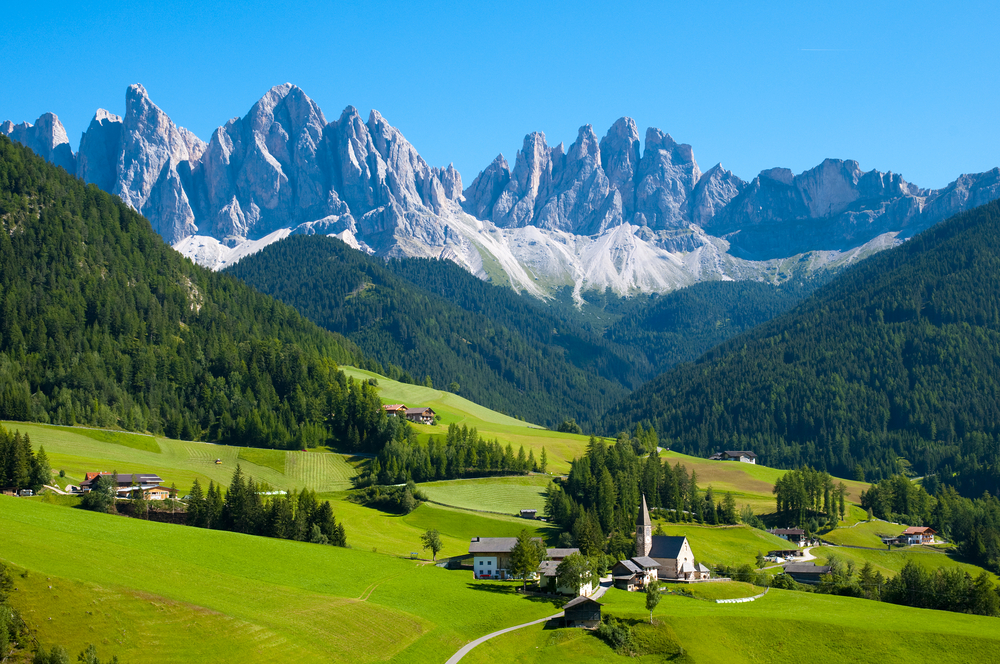 The number of the ultra-wealthy individuals seeking a second citizenship is on the rise, and is expected to increase at an even faster rate over the next 10 years.
According to several reports, nearly 60 per cent of applicants for second citizenship or second residence programmes come from the Middle East.
On the other hand, Europe is the most popular region in terms of second residence and citizenship applications, accounting for more than half (56 per cent) of the total number of applications.
According to residency and citizenship planning firm Henley & Partners, Malta's Individual Investor Programme (IIP) is the best citizenship-by-investment programme in the world.
While the program was stalled indefinitely in 2014 due to fierce opposition, it was restarted last year, when the country received 578 applications for the programme between January and December 2015.
Of these, 147 were approved, and 54 have already been granted Maltese citizenship.
High-net-worth individuals in the UAE and the GCC can take advantage of the Malta Citizenship by Investment – Individual Investor Programme (IIP) and enjoy the many benefits that come along with it.
The Maltese Individual Investor Programme allows foreign individuals and their families who contribute to the economic development of Malta to be granted citizenship through a certificate of naturalisation.
The Maltese programme is one of the newest citizenship by investment programmes and provides a host of benefits.
These include European Union citizenship of an English speaking country, visa-free travel to over 160 countries including the United States and the European Union and the right to live, study and work in the European Union and Switzerland.
Dr. De Giovanni, Partner at WDM International, Maltese citizenship and residence planning consultancy
In an interview with Emirates 24|7, Dr. De Giovanni, Partner at WDM International, Maltese citizenship and residence planning consultancy, explains how this programme works and how interested individuals can apply to it.
How does this programme work?
The Malta Individual Investor Programme (MIIP) allows for the grant of citizenship by a certificate of naturalisation to foreign individuals and their families who contribute to the economic development of Malta.
The applicant must provide proof that he has been a resident in Malta for a period of at least 12 months. This is a legal and not a physical residence test, which therefore requires the main applicant to build personal, social, and economic connections with Malta.
An eligible main applicant will be required to make a contribution to the National Development and Social Fund of €650,000 (Dh2.71 million), with further contributions of €25,000 (Dh105,000) for spouses and children below the age of 18; and/or €50,000 (Dh210,000) for children over the age of 18 and dependent parents above 50 years of age.
The applicant must either acquire and hold residential immovable property in Malta with a minimum value of €350,000 (Dh1.46m) or rent property for a minimum annual rent of €16,000 (Dh67,000); for a minimum retention period of 5 years.
That said, from our experience, most applicants decide to purchase property in Malta, due to its high capital appreciation and optimal investment potential.
Moreover, the applicant must commit to invest in stocks, bonds and other specified investments with a minimum value of €150,000 (Dh625,000); for a minimum retention period of 5 years.
All applicants under the programme are granted upon their first entry into Malta a fast tracked Maltese residence permit, which grants immediate Schengen access. This will enable unrestricted travel within the Schengen Area.
In addition to, and following the success of, the MIIP – the Government of Malta has recently introduced the Malta Residence and Visa Programme (MRVP), enabling the issuance of a certificate that entitles the beneficiary and the registered dependents to reside, settle or stay indefinitely in Malta.
The MRVP requires a one-time contribution of €30,000 (Dh125,000) and an investment in real estate with a purchase price of €320,000 (a rental option is available) and prescribed bonds of €250,000 which are to be held for a minimum of 5 years. In return, the beneficiary of the MRVP, and their registered dependents, receive permanent residence in Malta and indefinite Schengen Area access.
Who is entitled to and what is the criteria?
In order to qualify for the MIIP, the main applicant must be at least 18 years old and must not currently be a Maltese citizen.
Other than that, anyone, from any country (as long as that country is not one of the four countries whose nationals are temporarily suspended from applying) may apply for the programme, as long as they are able to meet the aforementioned criteria in relation to the contribution to the National Development and Social Fund and the required investments in real estate and stocks and bonds.
The main applicant must also show the authority that they have made genuine connections with Malta. This requirement will be satisfied in different ways depending on the individual, but may include the purchase of property, the joining of social clubs, charitable donations or the setting up of businesses.
A legal (not physical) residency requirement must also be met that stipulates that an applicant has held a Maltese residence permit for not less than 12 months.
Said residence permit is issued on the first visit of an applicant to Malta and the applicant will not be required to stay in Malta during the term of the application.
Under the application for the main applicant, certain family members are able to enjoy the benefits of citizenship including the main applicant's spouse (or a partner in a long-term and stable relationship), any dependent children, along with dependent parents of the applicant and their spouse.
All individuals under an application must also hold valid comprehensive global health insurance.

What are the benefits of Malta citizenship?
This comes with the benefits of an EU passport with rights of work and establishment in all 28 EU countries, along with visa-free travel to more than 160 countries – Maltese citizenship provides a wealth of opportunities.
How many people have already applied for this programme?
The MIIP was launched in 2014 with a cap of 1800 main applicants for the programme. As of June 2015, 620 applications have been filed with the authority. There has been a high-volume of applications started in the first few months of 2016 and it has been estimated that over 1,200 applications have now been filed to date.
Follow Emirates 24|7 on Google News.