Fair Pay: Do UAE men, women earn same?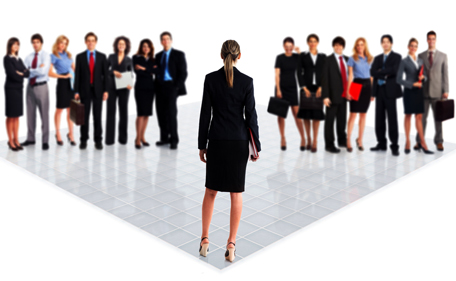 We've probably heard that men are paid more than women and this happens everywhere in the world. The reasons cited are various from women choosing lower-paying jobs; they are more likely to be the primary caregivers for their children so may not give in 100 per cent at work; have breaks in their careers due to personal reasons or are downright not very apt at negotiating salaries.

Whatever the reasons may be, it's a sad truth that this still persists across countries even though the gap has narrowed down in the past years.

The good news is that this discrepancy is on the downside in the UAE. According to IMA's (Institute of Management Accountants) 2014 Salary Survey, we can witness a narrowing in the gender pay gap in the UAE, although some disparity still exists.

The survey of 131 IMA members in the UAE found average base salaries for women ($53,222) in the UAE are 97 per cent of those for men ($54,938).

These findings echoed the results of a global survey of more than 24,000 IMA members, which revealed women in the Americas earn 95 per cent of their male equivalents' base salaries, while the figure is 108 per cent in Europe.

However, total compensation packages for women, which include salaries, bonuses and other benefits, still lag behind.

In the UAE, the average total compensation package for women ($60,792) was 85 per cent of that of their male counterparts ($71,856). The UAE was broadly in line with the global figure of 83 per cent.

"This year's study indicates a narrowing in the gap in pay for male and female management accountants, and it is good to see the UAE leading the way. There is still work to do, however, and we hope to see greater pay equality when we conduct our survey again," says Hanadi Khalife, IMA Middle East Director.

According to the International Labour Organisation's (ILOs) Global Wage Report 2014/15, women's average wages are between 4 to 36 per cent less than men's but the gap widens in absolute terms for higher-earning women.

Globally, the report calls to address this matter by ensuring inclusive growth and requires sustained efforts at various levels.

"Equal pay between men and women needs to be promoted, including by combatting gender-based stereotypes about women's roles and aspirations, addressing gender bias in wage structures and wage-fixing institutions, advocating for an equal sharing of family responsibilities, and strengthening policies on maternity, paternity and parental leave," says Manuela Tomei, chief of the ILO's Conditions of Work and Equality Department.

Follow Emirates 24|7 on Google News.