Family stranded in Dubai desert... Air Wing rescue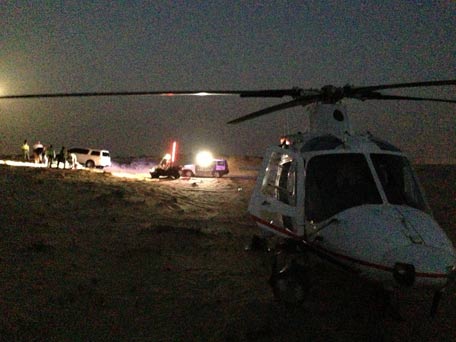 Dubai Police rescued a family stranded in the desert. According to police, no sooner than the operations room received information about the foreign family than the Air Wing Department led by pilot Mohammed Juma Muhammad and with Lieutenant second pilot Hamdan Bu Shaqr set out to rescue them.

The team successfully spotted the family's car and guided them to the road.


Pilot Juma Muhammad said he considers his duty as a national service.

The Air Wing Department of Dubai Police is at all times ready to meet any emergencies and is keen to offer the best services to the public.


The pilot called on residents to collect information about the place they are driving to and to be well-equipped.
Follow Emirates 24|7 on Google News.