Food, transport costs ease in UAE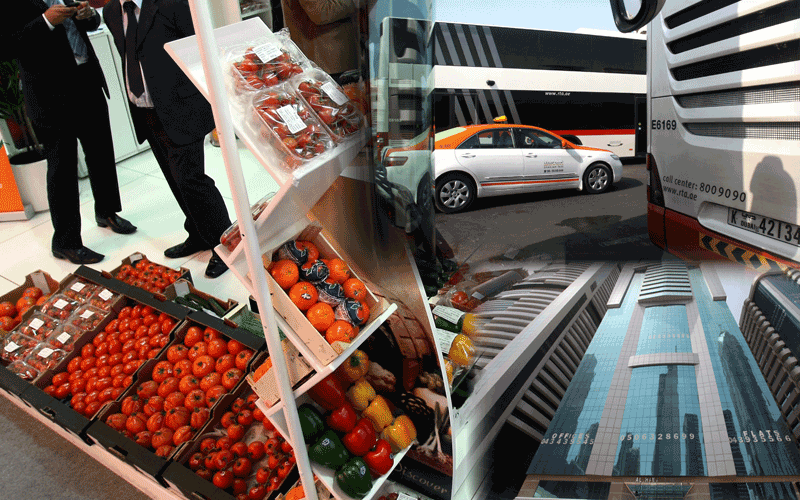 The rate of annual inflation in the United Arab Emirates edged lower to 1.2 per cent in March following a drop in food and transport costs, official data showed on Sunday.
The 0.3 percentage point fall in the rate was the fourth monthly decline in a row, data from the National Bureau of Statistics showed.
Consumer price growth in the world's third largest oil exporter hovered close to 1 per cent for most of 2010. "We are going through a period where there is a bit of a lull in inflation in a number of countries including the UAE," said Giyas Gokkent, chief economist at the National Bank of Abu Dhabi.
"What may happen increasingly is that higher energy prices begin to feed through into the economy. That will come with a delay. This may, therefore, be a slow period before we will see further increase in price pressures," he said.
Analysts polled by Reuters expect average inflation in the UAE to be 2.5 per cent in 2011.
Food costs, which account for 14 per cent of the basket, dropped by 0.4 per cent month-on-month in March, after a 0.1 per cent rise the previous month.
The UAE said in March it would start subsidising rice and bread in April until the end of the year to combat rising food prices.
"Price control measures typically tend to have temporary success, creating pent-up pressure," Gokkent said. "At some point, firms will pass on higher costs to consumers."
Housing prices, the largest consumer expense at over 39 percent of the basket, fell by 0.4 per cent in March, after a 0.6 per cent drop in February. Transport costs decreased by 0.5 per cent.
In March, the country's central bank governor said inflation was not a worry, adding that he saw consumer price rises ranging around "very low" single-digit rates.
The UAE has escaped public protests that have shaken autocratic regimes in nearby Bahrain, Oman and Yemen. However, its government plans to spend $1.6 billion on infrastructure in the Northern Emirates.
On Thursday, UAE interbank rates fell to at least 14-month lows, reflecting improved liquidity in the banking sector and a drive by the central bank to encourage lower rates and spur lending, traders said.
Follow Emirates 24|7 on Google News.