Free to shoot: Dubai Metro clarifies rules for shutterbugs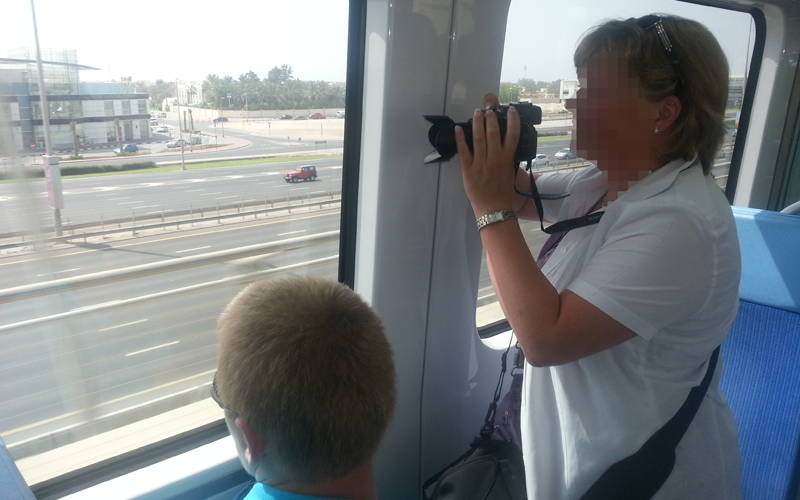 The law considers taking pictures or shooting a video of somebody without his/her consent an invasion of that person's privacy - if that person objects.

Recent cases involving pictures taken without consent have raised the issue about whether or not one can click away while on the Dubai Metro.

On the Dubai Metro, tourists are often frantically taking pictures as they pass iconic Dubai landmarks such as the Burj Al Arab, Burj Khalifa, or the elevated ski slope at the Mall of the Emirates.

A person sitting in the train might well be in the frame and captured on camera.

Is this a problem?

"It is perfectly fine to take pictures from any angle on the Dubai Metro or its premises," said Ramadan Abdullah, Director of the Rails Network Department.

"You can take pictures of the Metro, from the Metro, inside the Metro; it is all permitted."

Ramadan adds: "For Dubai Metro premises we have specific rules. These rules are displayed in Metro areas and these are the rules that people should follow when using the Metro.

"It would be strange to display the UAE law for people who want to use the Metro," commented Ramadan.

However, that does not take away the fact that whoever feels offended in terms of his/her rights, may file a case with the police, even for an incident on the Metro, Ramadan further explains.

"If a woman is upset because she was captured on a picture, she may report this case to the police. When an argument takes place on the Metro, this is reported to the police. It happens from time to time, like it happens in any other public place," he added.

No Metro inspector has the authority to hand out a fine for taking a picture or shooting a video on the Metro. "This is not part of the Metro rules," he says.
MUST READ:
Follow Emirates 24|7 on Google News.