From today: Speed limit on Dubai-Al Ain road cut from 120kmph to 100kmph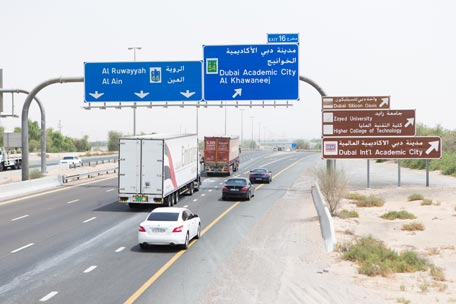 The Roads &Transport Authority (RTA) in Dubai has activated its decision to cut the speed limit on Dubai-Al Ain road, Emarat Al Youm has reported.
The affected sections will include the extended part between the intersection of Emirates Road and the intersection of Bou Gedra, where the speed has been cut from 120kmph to 100kmph.
The RTA is considering taking similar cuts for a number of roads and areas.
Hussein Al Banna, Director of Traffic Department at the RTA told Emarat Al Youm that the ongoing review of roads and traffic safety led to a significant decrease in deaths due to traffic accidents in Dubai.
He pointed out that the mortality rate of accidents during the past eight years in Dubai dropped to about 65 per cent.
He added that the death in traffic accidents in Dubai is at 3.5 per 100,000 inhabitants.
He said that among those areas being considered at this time for new speed limits, is the extension of Sheikh Mohamed Bin Zayed Road, between the intersection of Mirdif City Center to the border of Sharjah.
He said that determining the speed for a road depends on several factors, including level of urban development on both sides of the road, existence of schools, mosques and other vital facilities.
Follow Emirates 24|7 on Google News.