Got talent? Emaar, Vogue Italia looking to hire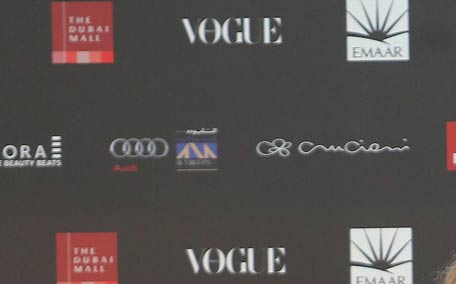 Emerging and talented fashion designers from around the world can now present their style, creativity and vision, and be amongst the international fashion industry at the largest fashion event of its kind in the Middle East, with the launch of the second edition of The Dubai Mall Talent Scouting competition.

The chosen designers will become the stars at the third Vogue Fashion Dubai Experience to be held later this year. Apart from their brands being showcased at the event, they will also receive mentorship from international fashion experts.

The scouting will be curated by BySymphony [www.bysymphony.com] along with Vogue Talents.

"With the second edition of The Dubai Mall Talent Scouting, we again reach out to all emerging designers to give them a platform to display their skills and continue to develop the next generation of fashion talents," said Natalie Bogdanova, Senior Director, Business Development & Operations, Emaar Malls.

"The Dubai Mall Talent Scouting is at the heart and soul of Vogue Fashion Dubai Experience. It builds on the deep commitment at Vogue Italia to promote new and existing fashion talent, knowing how important it is to offer them relevant international platforms to display their creativity.

The scouting further strengthens Dubai's credentials in attracting the best in fashion talent," added Franca Sozzani, Editor-in-Chief of Vogue Italia.

Following the first edition of the scouting, 20 designers were selected to present their collections at the second Vogue Fashion Dubai Experience 2014, at The Dubai Mall. Several of the brands had opportunities within the international fashion arena through the access to fashion experts and industry leaders.

Read: Dubai's got talent: Emaar scouting for next-gen fashion designers

Designers with womenswear, menswear or accessories brands who have a market presence for at least one year can enter their applications before May 18, 2015 via email [tdmtalentscouting2015@condenast.it].

The applications must include a designer's biography and portrait, images of the latest two collections indicating the season, videos of the brand, if any, and information relating its distribution apart and brand news coverage.

Details including designer's name, date of birth, place of residence, nationality, brand name, brand's place of production, brand's year of establishment, and contact details including telephone, email address and website must also be included. For more details, log on here.

Hundreds of emerging designers from around the world took part in the first edition of The Dubai Mall Talent Scouting, organisers said in a statement.
Follow Emirates 24|7 on Google News.