'Government trying to bridge gap in benefits for Emiratis in public and private sectors'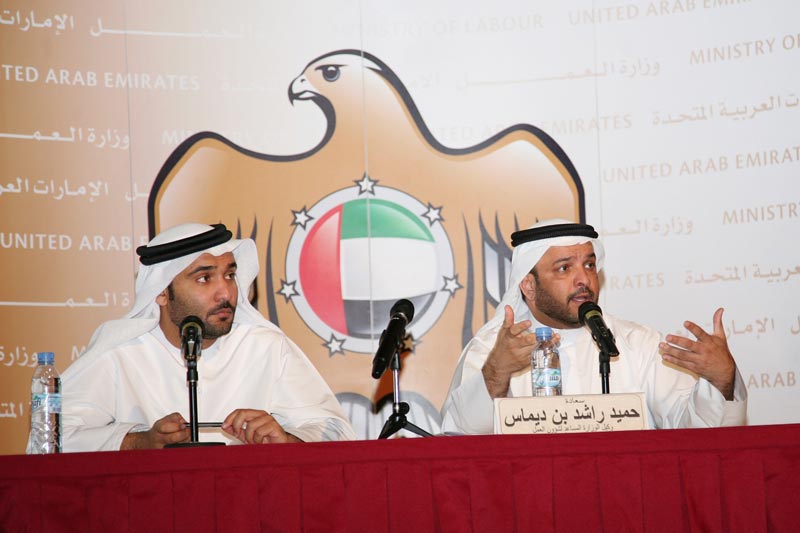 Emiratisation in the private sector was discussed at a seminar on Thursday organized by the UAE Ministry of Labour (MoL) and attended by about 500 Emirati men and women working in the private sector.

The participants discussed a number of issues, particularly the benefits and advantages with regard to salaries, holidays, working hours and promotions enjoyed by workers in the public sector compared to their counterparts in the private sector.

Humaid bin Dimas, Assistant Undersecretary for Labour Affairs, and Qassim Mohammed, Director of Labour Offices of the Ministry of Labour, spoke at the seminar.

According to MoL statistics, about 20,000 Emiratis men and women are employed in the private sector. 10, 000 of them work in Dubai, 83 per cent of them women.

Participants in the seminar wanted the government to raise benefits for private sector employees to the level of the public sector.

Emirati women at the forum wanted the 45-day maternity leave for workers in the private sector to be raised to 60 days as in the public sector.

Bin Dimas said the UAE's leadership and the MoL are doing their utmost to support Emiratisation and citizens must take advantage of the government's programmes. He said the government is trying to bridge the gap in benefits for Emirati employees in public and private sectors.

He said the MoL is receiving about 200 to 300 job offers per month from private companies seeking to hire Emiratis.

Bin Dimas said there is a proposal to set up councils for sectors like banking, insurance, construction and retailing to promote emiratisation in these sectors.

There are recommendations to reconsider the localisation ratio required to classify a company as 'A' level. The 'A' status gives a company advantages like speeding up transactions electronically and exemption from financial security guarantee.

Bin Dimas said any citizen who has a complaint about his employer can contact the ministry to resolve it.

He also said some citizens had reached high positions in the private sector, earning handsome salaries up to Dh70,000.

He said 43 federal departments employ about 1,500 citizens. There is a ceiling on the ability of federal institutions to emiratise, he added.

Qassim Mohammed, director of labour offices, submitted a presentation on the government's 'Absher' initiative and the advantages it offered to citizens employed in the private sector .


Follow Emirates 24|7 on Google News.