Have you seen him? Wife desperate to find him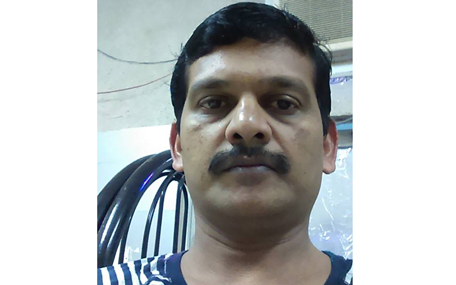 Friends and relatives of an Indian employee in Jebel Ali industrial area have been searching for a 40-year-old man, believed to be missing for more than three weeks.

"I am writing this letter with the consent of Bijitha Madhu, w/o Madhu V Gopi, regarding the disappearance of her husband from April 11.

"We have not had any contact and no information of Madhu. He is working in Jebel Ali Industrial Area," said Sattar Al Karan, a neighbour and friend of the missing man.

Ramadas, father-in-law of Madhu, told Emirates 24|7: "We received the last call from Madhu on the night of April 11, 2015.

"He said he cannot reach home. We booked a ticket for him by Jet Airways on April 13 and he did not call back or reach home.

"We have tried our level best to know his whereabouts but don't know where he is."

"He said: 'I cannot travel on April 13, and there is some money problems'. He was waiting for someone to return from vacation," his wife said.

His passport is still with the company he was working for.

A missing complaint has been filed in Jebel Ali and his employer too has made a similar report.
The company Madhu works for has issued a statement stating: "From April 12 onwards, Madhu V Gopi is not in the accommodation and has not been attending duty.
"We don't have any idea about his whereabouts. We have checked with all the police stations regarding him, but no case has been reported.
"We don't know where is he and we have reported him absconding from April 22 onwards."


Follow Emirates 24|7 on Google News.