Health insurance fine print can leave a hole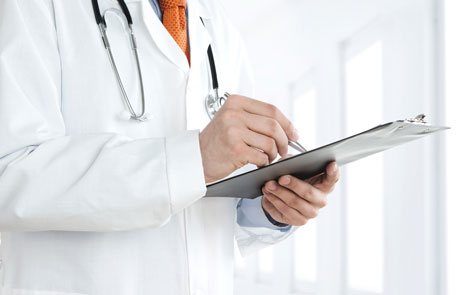 Customers who take health insurance in the country or those who have been provided by their employers need to be a bit more careful when it comes to reading the fine print or the loop holes in the cover that can create problems at a later stage.

To avoid being left in a financial lurch, insurance broker, Nexus Group advises that customers should thoroughly understand what is covered in their plan and what is not before they sign on the dotted line.

Although Dubai Health Authority (DHA) has identified the minimum requirements for basic coverage that employers must offer their staff, this excludes certain forms of preventative care, such as cancer screenings, as well as treatment for congenital conditions.

"DHA has taken a critical step to ensure everyone in Dubai has access to basic medical care, but residents must know that this does not include everything.
"For example, reconstructive /cosmetic procedures are only covered following an accident, or if deemed medically necessary by insurance provider," said Nathalie Youwakim, Head of Client Services, Corporate Solutions – Employee Benefits at Nexus Group.

"And if parents residing in Dubai were to have a child born with a congenital condition, treatment of that condition, regardless of whether or not it is life threatening would also not be covered, as congenital conditions remain in the standard exclusions list.
"Other excluded benefits include dental care, optical care, and infertility treatment. Of course, all these are benefits that could be either added to or included in an insurance scheme depending on the policy purchased, but it is the onus of the member and the sponsor to do so."

With the exception of regular screenings for diabetes after age 30 for the general population, and after age 18 for high-risk individuals, other forms of preventative care and screenings, such as those for cardiovascular disease or cancer, are also not included in the mandatory requirements.
"Rather, these could be part of an additional wellness package offered by the insurance company, experts at Nexus explain.

Even if an individual buys a critical illness cover, believing that this can cover him completely, there could be problems if the insurance holder is diagnosed with a disease.

As reported by Emirates 24|7 earlier, in the case of critical illness cover, there is a mismatch between what is included in the cover and what the patient believes to be.

For example, your cover will include cancer but you will not be paid when diagnosed with the disease. It is only at the last stage that the amount of money will be doled out that has been defined in the document and for which you've been paying the premium for say over a decade.
Until then, the treatment is on you. But this could differ from one policy to the other and its best that before taking out an insurance plan a customer fully understands all implications.
Follow Emirates 24|7 on Google News.