Hostile acts against foreign country verdict in May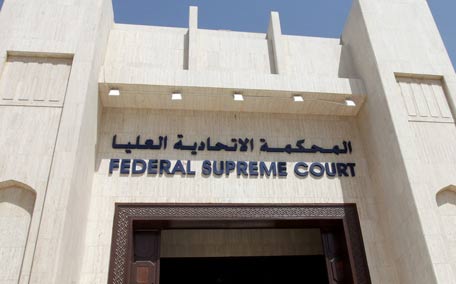 The State Security Circuit at the Federal Supreme Court, headed by Justice Falah Al Hajri, on Monday heard the case wherein the defendant is accused of committing hostile act against a foreign country and reserved its verdict for the next session on May 25.
The court, in its session, heard the pleadings of the defence lawyers of the accused, an Arab national, identified as MKM. They called for acquittal of their client, citing that he was innocent.
Earlier, the State Security Prosecution charged the defendant, owner of a trading company in the UAE, on several counts, including committing a hostile act against a foreign country. It stated that the defendant, without a permit, imported from competent authorities, electronic chips used in military hardware. These contained circuitry to help launch a military ammunition and audio analyser. The accused claimed that he had imported them for two public institutions. He presented two forged documents used for import, allegedly attributing them to the aforementioned government agencies.
The accused re-exported the chips to his home country without obtaining permission from the Committee for Goods and Materials Subject to Import and Export Control.
The State Security Circuit also heard the pleadings of the public prosecutor in the case of five Gulf nationals accused of disseminating information, news, rumours and pictures on websites and the social networking site, "Twitter," with intent to ridicule and damage the reputation and prestige of the country's symbols.
Prosecutors said that the defendants had committed felony, in accordance with Articles 29 and 41 of the Federal Law No. 5/ 2012 on combating cybercrimes, and Articles 102/ A and103 /D of the Federal Penal Law and its amendments.
During the court session, the public prosecutor screened a film depicting the crime, and demanded the court slap maximum punishment on the defendants.
The court deferred the hearing of the case to April 27 to hear the defence's pleas. Only one defendant, identified as HAMA, appeared in the court in the presence of some of his relatives, representatives of the media and members of civil society organisations in the UAE.
Follow Emirates 24|7 on Google News.