How much can Dubai developers charge for issuing NoC: Dh500 or Dh5,000?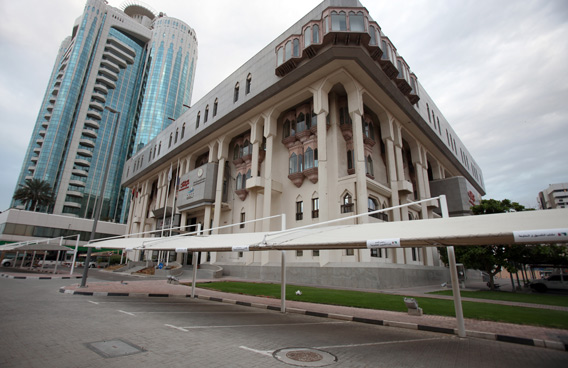 A group of unit owners are up in arms against a Dubai developer who is seeking Dh5000 for issuing of no-objection certificate (NoC) for a project that has been delayed by almost seven years.

The investor group, comprising 25 unit owners, have written to Emirates 24|7 claiming the charges are "exorbitant" and for some it is almost one per cent of the property value.

"We have received notice from our developer, saying, 'we need to register our units with DLD'. He is demanding Dh5,000 to issue a NoC," the investors alleged.

"This is exorbitant and amounts to almost one per cent of our property value for some investors," they claimed.

There was a huge rush for NoCs as DLD had earlier set June 30, 2015, deadline for registration of all sold units in the emirate. The deadline has now been extended to October 31, 2015.

DLD did not respond to the questions sent by Emirates 24|7, but this website had reported in 2011 that the department had urged developers to charge no more than Dh500 for NoCs.

According to real estate agents, the cost of issuing NoC varies with developers with some charging Dh500 to Dh1,000 for completed units and Dh5,000 for off-plan units.

Pay more for Express NoCs

Mario Volpi, Managing Director, Ocean View Real Estate, states that charging Dh5,000 is an "exorbitant" amount of money for a bit of administrative work, but admits it is not actually illegal as the DLD does allow for this charge to be payable.

"They [DLD] say that developers are allowed an administration fee of up to Dh5,000. Therefore, most developers will charge the maximum."

Besides, there is also a higher charge for second hand sales where an express NoC is requested, which is typically given in a couple of days instead of the usual five working days, reveals Volpi.

"Sadly there is no recourse for unit owners as this document is essential for transfer and we are all at the mercy of the developers charging the permissible maximum," he adds.

Recourse available

Mohammed Kawasmi, Partner -Property Practice, Al Tamimi & Company, told Emirates 24|7 that they were aware that DLD allows developers to charge Dh500 as administrative fee to issue the NoC and nothing more.

Asked if it's legal for developers to charge Dh5,000 for NoCs, he says: "Article 7 of Law No 13 of 2008 allow the developer to charge administrative fee provided it is approved by DLD. We are aware that DLD allows for a maximum admin fee of Dh5,000, but that does not mean the developer can charge Dh5,000 for each admin work. Therefore, investors can ask for DLD approval on the amount of the approved admin fee."

Investors can complain to DLD and Real Estate Regulatory Agency if the developer is charging "unreasonable" admin fee and DLD will notify the developer to comply with the law, he advices.
Follow Emirates 24|7 on Google News.