How to get cheaper tickets for same movie in UAE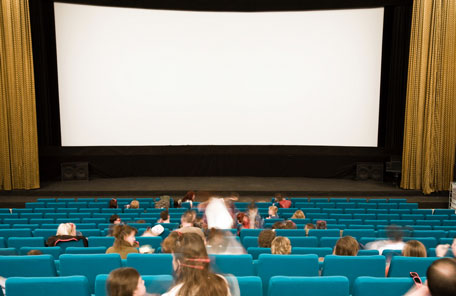 Buying a movie ticket in the UAE can be a little confusing, especially since the cinema hall sells tickets to the same movie at different prices.

If you aren't clued in, you could just end up paying more.

While each of the main movie showcasers in the UAE – Vox Cinemas, Reel Cinemas and Novo Cinemas – offer different prices for Standard, VIP, and 3D experiences, the same cinemas also charge different prices.

Novo Cinemas, for instance, offers tickets for Bollywood movie 'Kill Dil' at Dh60 to be seated in 'edge' at Dubai Festival Centre, but costs only Dh50 at all other Novo Cinemas.

However, the pricing for standard seats remain unchanged across board, with all 'cool' tickets costing Dh35.

Novo Cinemas is at Al Ghurair Centre, Wafi City, Dubai Festival City, Ibn Battuta Mall, Mercato Mall, AUH Mall, Manar Mall, Mega Mall and Sahara Centre.

Vox Cinemas too displays price inconsistencies for the same movie. Tickets for 'Big Hero 6' (3D) go for Dh 57 in the VIP section at Deira City Centre, but shoots up to Dh62 for the same category in Mercato Mall. Prices for the standard seats remain unchanged at Dh47.

For a 2D movie experience, the Mercato Mall charges Dh10 more as compared to the other centres of the same cinema.

For the Vox VIP 2D seats it costs Dh50, while Vox VIP for 'Dumb and the Dumber' at other centres is priced at Dh40.

The standard seats, however, remains constant across the board at Dh35.

Vox Cinemas is at Ajman City Centre, Deira City Centre, Mall of the Emirates, Marina Mall and Mirdif City Centre.

Reel Cinemas, which is at the Dubai Mall, Dubai Marina Mall and Beach Mall, charges Dh35 for standard seating, but costs Dh55 for adults and Dh35 for kids at Marina Mall.

For 3D films, it is Dh45 for normal seating, but Dh75 for adults and Dh55 for kids at Marina Mall.

The same experience costs Dh45 at the Beach.
In a statement to Emirates24|7, a spokesperson for Novo Cinemas explains that the varying price is for different cinematic experience.
"NOVO COOL, NOVO EDGE and NOVO SKY represent the variety of seating positions within the theatre, from standard seats to superior back-row seats to iconic balcony views (where available).The three theatre classes define the type of experience to be had."
Follow Emirates 24|7 on Google News.