Labour fees restructured for private companies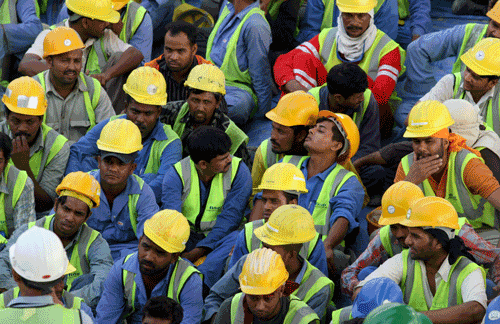 The Ministry of Labour has announced a set of parameters classifying private companies into categories besides setting up a fee structure for processing labour permits and related services.
Minister of Labour Saqr Ghubash said that companies will be classified as per the rates of emiratisation they have achieved, how multi-cultural they are and what housing facilities they provide to workers, reports Sharjah-based Arabic language daily Al Khaleej.
The article 2 of the ministerial decree No 26 of 2010 says companies will be exempted from paying such fees for the emiratis they hire.
All new companies will have to pay Dh2,000 for registering with the Ministry of Labour, while another Dh250 need to paid for securing a digital signature to be used while processing all labour-related papers.
Private companies that employ non-emirati representatives (PRO) will be charged Dh2,000 for every two years while Dh200 will be charged for re-issuing a lost or damaged PRO card.
The two-year labour cards of expatriate workers under sponsorship of any family member will cost Dh200.
In the fee schedule for the second category of the workers as listed in the revised list, the fees has been fixed at Dh600 (A), Dh1,500 (B), and Dh2,000 (C) while the fee will be Dh5,000 for the third category meant for expatriate workers over the age of 65.
The ministry has imposed a fee of Dh100 for temporary work permits to allow minors to be employed at any facility. The fee will be Dh500 for one year's work permit.
The ministry has also set a fee of Dh300 for each case of transfer that includes a new work permit from one company to another.
To avail of the facility to import labour, a company should have paid fee of Dh10,000 with an annual renewal fee of Dh5,000.
Companies that do not get labour card for its foreign workers even after the 60 days from their date of entry into the country, will attract fines of Dh1,000 for every month or part thereof.
Follow Emirates 24|7 on Google News.