Louvre Abu Dhabi will now open in 2015; Guggenheim in 2017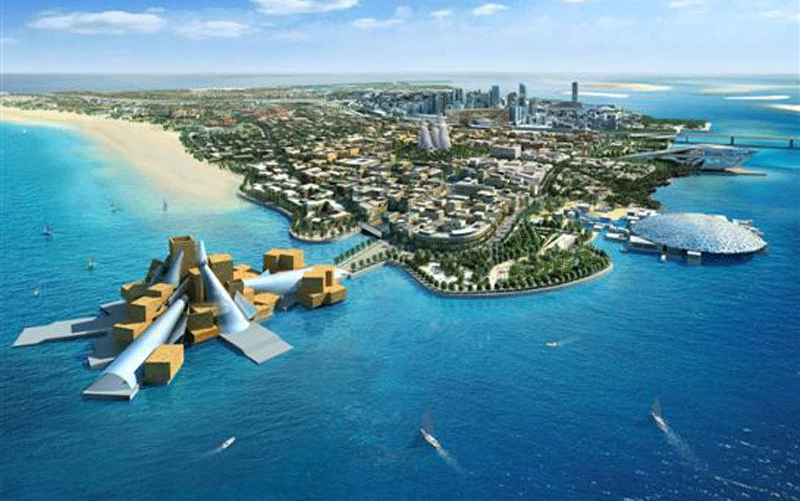 The state developer of an ambitious cultural district in Abu Dhabi on Wednesday outlined a new timetable for the stalled project, with its first attraction - a branch of the Louvre - slated now to open in 2015.
A division of the Guggenheim will follow in 2017, which like the outpost of the French art institution will make its debut in the Emirati capital years later than originally planned.
The landmark projects on the emirate's Saadiyat Island have been hit by a series of delays since being unveiled five years ago, including an announcement last year that the government-backed developer was temporarily dropping plans to award a major construction contract.
The museums had been scheduled to start opening this year, but officials had already said that was no longer possible.
Wednesday's statement by the Tourism Development and Investment Co. gave no further details into the delays. A national museum named after the United Arab Emirates' first president is also expected to open in 2016 nearby.
TDIC said "substantial work" has already been completed on the Saadiyat museums, though actual construction appears largely limited to work on the buildings' foundations.
The revised opening dates are designed to give "each museum sufficient time to establish its own identity on the local and international cultural stage," the company said. All three museums were previously supposed to open in quick succession and be finished by 2014.
The new timeline adds some clarity to an update the company gave in October, when TDIC said it was committed to the project but was pushing back its completion dates. Though it didn't include a new timeline, that disclosure helped put to rest rumors that the project had been put on hold indefinitely or was being scrapped altogether.
On Monday, Abu Dhabi's executive council approved a broad range of development projects in the emirate, with a focus on social services, housing, health and education. A statement issued after the meeting said the board approved the budgets and opening date for the Saadiyat Island museums, but gave no details.
TDIC is one of several companies set up by Abu Dhabi to diversify the economy and drive development in the emirate, which borders Dubai to the south.
The Guggenheim and the Louvre branches were meant to be the centerpieces of a waterfront museum campus on Saadiyat Island, the cost of which is expected to reach into the tens of billions of dollars. The project, launched in 2007, also calls for a maritime museum and a futuristic-looking performing arts center.
Follow Emirates 24|7 on Google News.