Maid steals employer's money to avenge abuses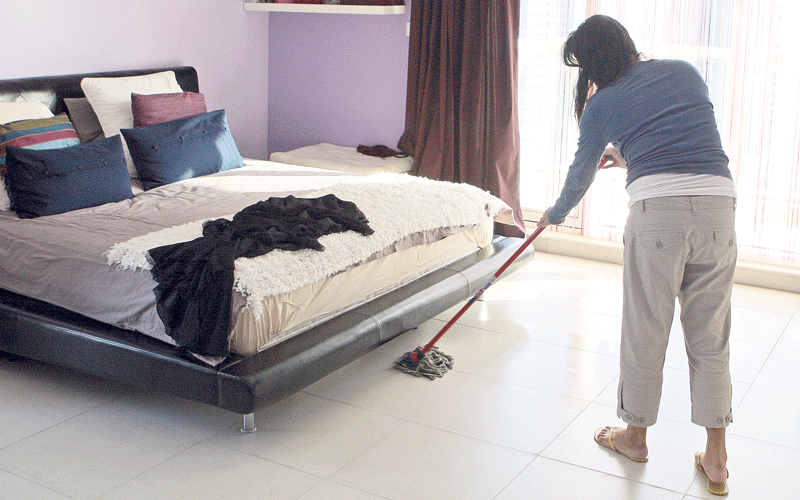 A Sri Lankan babysitter admitted that she stole Dh3,500 to avenge her employer who spoke badly about her, the Dubai Criminal Court heard.
According to the accusation sheet, SIS, 36, took the money in different sums from the house of her Emirati employer, AAM
"I took the money because they spoke very badly to me," she told the court.
She requested the court for a quick judgment and deportation.
AAM's 25-year-old son testified that the babysitter took money from his bedroom.
"I had placed Dh19,000 cash on a table in my bedroom. When I returned eight hours later, I discovered Dh2,000 were missing. I again went out the next day after placing Dh9,000 on the table… when I returned after two hours, Dh1,000 was missing. I informed my mother about the incident. A day later, I again left Dh19,000 on my table and went for Friday prayers. When I returned I discovered Dh500 were gone… so I told my sister. She searched the babysitter's handbag and found Dh3,200 in her possession," the son testified before the Prosecution.
The Court also heard a case of SAM, 20, and AKA, 20 driver who stole electricity cables and a survey device from an under construction project.
The prosecution records mentioned that they also attacked the guard with a steel bar.
In another case heard by the Court, a porter at Dubai International Airport stole a mobile phone from a passenger's luggage. The Court adjourned the cases for verdict.
Follow Emirates 24|7 on Google News.