Man rises from dead at Dubai Hospital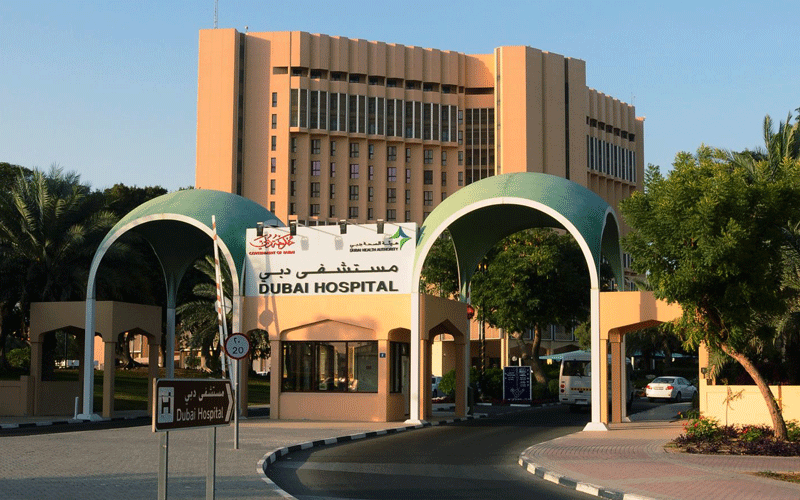 Emergency rooms (ER) in all hospitals have the most surprising stories.

Dr. Mahmoud Ghanayem, Head of ER at Dubai Hospital, says this hospital is no different.

"We see different types of cases all day and all night. You never know who is going to walk into the door next,' he says of the ER at Dubai Hospital

Man who rose from the dead

One of the cases that Dr. Ghanayem never forgets is of a young Lebanese man who entered through the ER doors, but walked out from the hospital main entrance.

"The young Lebanese man who came to the hospital with no heart beat at all. He was considered dead,' says Ghanayem.

"We didn't give up on him and we kept trying to revive his heart, for a long time,' he adds.

Then the miracle happened and the young man came back to life.

"He still visits the hospital once in a while," says the doctor.

When a heart stops, the doctors usually have 20 minutes to bring it back to life, but sometimes they carry on for more than two hours because they believe that every soul is precious and it is their responsibility to do their best - regardless of the age of the patient.

Family witness mother die

One other case that had a hard impact on the doctor is a case of a mother who came along with her husband and children to the ER, suffering from some pain.

"The woman at first seemed not to have a serious medical problem. Then tragedy struck and the woman suddenly dropped dead in front of her family.

"You don't want to see what happened to her kids," says the doctor.

"In this case, we should separate our emotions and not get affected about what happened to be able to help other people and carry on,' he says.

400 ER cases a day

Dubai Hospital receives between 350–400 emergency cases daily, from all ages and nationalities.

"Our clients are usually Emiratis and Asians. We also receive cases directly from Dubai Airports," Dr. Ghanayem said.

The cases which the hospital gets are categorised according to the seriousness and they also vary according to age and season.

Asthma is the most common one in the period between August and September, as for the summer, 'heat-shock' is what people usually suffer from, the doctor says.

For children, most common conditions all the year round are food poisoning and diarrhea.
Follow Emirates 24|7 on Google News.