Martyr took younger brother's place in UAE armed forces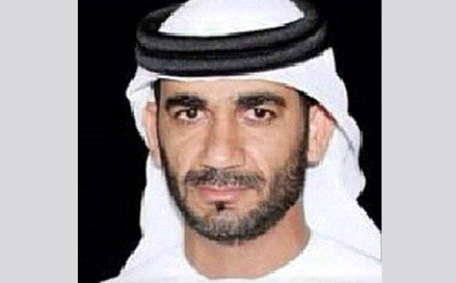 The story of the 40-year-old martyr Ahmed Mohammed Al Shehi of Wadi Sha'am in Ras Al Khaimah reflects heroism and redemption.

The hero asked that he be allowed to replace his younger brother who was called up to serve in the armed forces

"His brother's name was included in the troops for Yemen," the martyr's cousin Mohammed Al Shehi, tells Emarat Al Youm.

He added the leadership responded to his request and put down the name of the martyr instead of his younger brother.

"He sacrificed himself instead of his brother," the cousin says.

"Ahmed was always concerned about his brother and would say to his friends that he preferred martyrdom and death for the nation," he said.

"He preferred to let his younger brother live with the family," he says, adding, "His brother agreed to postpone joining the troops."

He added that Ahmed's entire family moved to Dubai some years ago, but the martyr insisted on staying in Ras Al Khaimah, so that he could live next to his mother, and because he enjoys the mountains and tribal life.

Follow Emirates 24|7 on Google News.