Metro station planned for Abu Dhabi's upcoming mall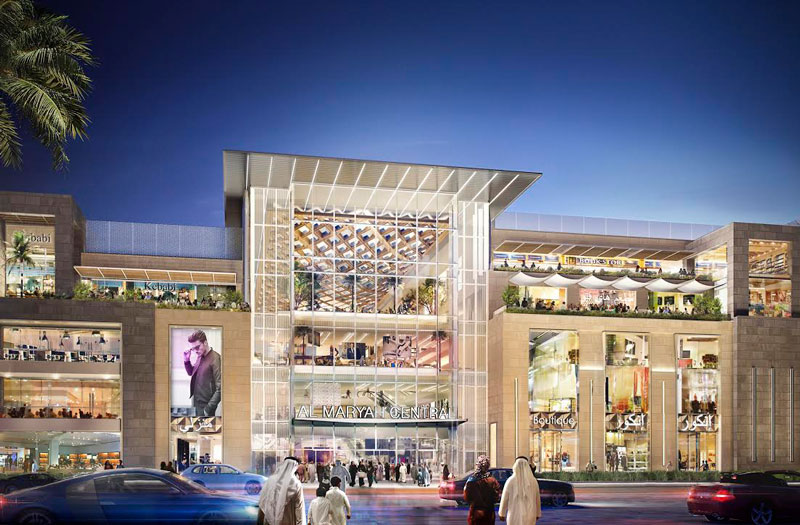 The Dh3.67-billion Al Maryah Central, a 2.3 million square foot shopping centre on Al Maryah Island, Abu Dhabi, is planned to be connected to the Metro, a senior Gulf Related executive told 'Emirates24|7'.

"The infrastructure on Al Maryah Island is superb and the island will be connected by 13 air-conditioned bridges. In addition to the normal public transport system such as buses, there will be a Metro stop connecting to our mall," said Karim El Solh, Co-Managing Partner, Gulf Related.

"The master plan of the island does envision a Metro," he stated, without confirming if the Metro would be functional by 2018 – the year when Al Maryah Central opens to general public.
Al Maryah Island (formerly Sowwah Island) is a 114-hectare mixed-use development (Supplied)
Gulf Related is a partnership between Gulf Capital, an alternative asset management firm, and Related Companies, a private real estate development and investment firms in the United States.

Al Maryah Island (formerly Sowwah Island) is a 114-hectare mixed-use development at the center of Abu Dhabi, which is master-planned and developed by Mubadala Development Company. The island has been designated as capital's central business district and modeled on the world's leading mixed-use 24-hour financial districts.

Gulf Related broke ground on the mall this month.

"This is the only mall in Abu Dhabi to be anchored by two department stores - Macy's and Bloomingdale's," El Solh said, disclosing that Al Tayer Group had already leased 500,000 square feet out of the 1.6 million square feet leasable area of the mall.

"One-third of the mall has been leased. We expect to lease over 50 per cent in the coming six months and over 90 leased before we open in 2018."

Over 350 retailers, 20 screen multiplex

Al Maryah Central, located in the heart of Abu Dhabi and surrounded by the main island, Reem Island, Sadiyaat Island, is aiming to become a super-regional shopping centre.
Between Al Maryah Central and the existing The Galleria on Al Maryah Island there will be over 500 shops (Supplied)
"We are in close proximity to the existing population and not on the outskirts. Besides, between Al Maryah Central and the existing The Galleria on Al Maryah Island, we will have over 500 shops: 350 retailers and over 90 restaurants, cafes, F&B outlets. We will have a unique offering with an entire floor offering family entertainment and a 20 screen cinema complex as well," he asserts.
The development, designed by US architecture firm Elkus Manfredi, will also house one 5-star hotel/serviced apartment tower and another luxury residence tower.
"Our mall will add to the touristic scene here (Abu Dhabi) and our view is that the tourists will come here for the culture, the museums, the beach as well as for the shopping experience. So as a package it becomes an attractive one… we see more tourists doing package deals going part Dubai part Abu Dhabi on their trip," states El Solh.

UAE retail boom

JLL, a global consultancy, expects announcements of new super-regional malls such as Sowwah Central, Saadiyat Mall/The District and Reem Mall together with the planned Marina Mall extension, will increase Abu Dhabi's retail supply significantly by 2017/2018.

Average line store retail rents for malls on Abu Dhabi Island remained stable in the third quarter at Dh3,000 per square metre per annum, while rents have increased marginally by two per cent in some malls, it said.

This month, Aldar Properties, Abu Dhabi's largest developer, opened Yas Mall, which includes over 370 stores, including 83 unique-concept stores and 60 international restaurants.

Retail sales in the UAE grew by five per cent in 2013, reaching $66bn, according to AT Kearney, a global management consulting firm.

Follow Emirates 24|7 on Google News.