Mission matchmaker: Real-life 'Hitch' takes Dubai lovebirds to task over relationship mistakes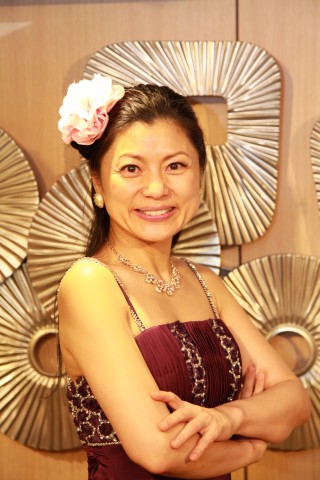 As a kid once, perhaps my biggest unchecked joy was the ability to lead a life of blissful ignorance, when matters of the heart were all but a twinkle in the eye of what lay in wait of a very complex teenage existence and pretty much the sum of my adulthood.

Back then, a numbers game was the inability to process most of my algebra homework or the results on a test sheet that could swing either way depending on the previous day's failed attempts at staying awake through revision.

Today, a number is the very nucleus of a relationship mantra according to a world-renowned matchmaker, who aptly sweeps aside the Mars and Venus theories to take a crack at the complexities of relationship ravaged Dubai residents.

Confused? As was I when 'Matchmaker of the Century' author, Hellen Chen, spoke about the correlation between numbers and the increasing incidences of residents over 30 here, green lighting a singles lifestyle, while newly married couples were winding up in divorce quotes within a year of their nuptials.

The three-year itch

"The first three years of marriage is one of the most crucial for a couple," said Chen, whilst holidaying in Dubai as part of her annual honeymoon with her husband [we'll get to that later]. "I like to refer to this period as the 'rocking time'."

She explained: "A couple is like two stones in a bottle, which need to rock against one another to smoothen out the hard edges. People walk into a marriage thinking it's one big dating game. The reality is the requirement of a variable time, which is usually three years, when a married couple have rubbed up against each other long enough to survive the long haul."

Married for 25 years herself, she defines the holy bond as a "culture you build up between two people."

Chen continued: "A couple needs to set a goal that works for both of them; they become one entity, which is where the term, 'my better half' comes from. They are two parts of a whole."

Divorce numbers on the rise

According to recent numbers, 2011 saw over 1,110 marriage contracts issued in the Shariah courts to Emirati couples; 377 divorce certificates were issued the following year.

In a recent forum, Afra Al Basti, Director General of the Dubai Foundation for Women and Children, cited the main reason for divorce amidst Emirati couples was immaturity.

Chen couldn't agree more, saying immaturity was not limited to one community alone, but rather a global phenomenon.

"Divorces occur when a couple doesn't understand the meaning of a marriage. And these days, the tolerance for the unknown is even lower," she explained. "What we see many a times are spoilt children, who have probably not been towed in line by their parents at a young age and continue with the behaviour into their marriages.

"It's a world of 'i'Phones, 'i'Pads, all I and me. This self focus is what's at the root of this increased prevalence in divorce cases."

Chen says there's a need to educate young couples about tolerance, which can help them improve themselves as they approach a marriage.

"Do you know, those who divorce and remarry have a 75 per cent higher chance than others to fail again if they don't educate themselves in their mistakes and strive to improve," she explained.

Number crunching the single life

Don't be lulled into a false sense of security if you believe the single life just may prove to be the lesser evil at the rate the marriage market is faring of late.

Chen, who has successfully matched 50 couples in the past 10 years, revealed that one of the cruellest realities is the shelf life that comes with being a 'spinster'.

"Men are looking at the number ladies, you age; as harsh as it sounds, your success, your intellect, your beauty all hit a roadblock if the age isn't compatible for a man," she said. "And the older you get, the worse it gets."

The author narrated incidences of 40 and 50 something women who have approached her over the past 10 years, "desperate" to get married and make babies.

"College is the ideal time to find someone and date. Miss that chance and over the years you will be repeating lines such as 'good ones are taken'," she explained. "The problem is, men want a younger woman because at the back of their minds, they are looking to have a family one day.

"But the older you get, the more difficult it is to have a child. The complications that come with this are enough to deter many men."

Meanwhile, Chen also advises women to not remain too picky over the choices out there.

"If the good ones are taken, as you grow older, there will be even fewer men left. Everyone wants a prince or a tycoon; they want the 10 out of 10 guy. But such a man will only be found by one; the remaining nine women will have to settle with the imperfections," she said, adding: "It's like going to the market, shopping for fruits. The later you go, the best lot has already been hauled off and you are left with the pickings."

Right.

Chen, who has found the love of her life in a husband who plans an annual honeymoon with her to make up for missing out in the early years when they were just starting out with their business, gives a message out to single people, saying: "Don't stop believing. If you are really ready, your life partner will find you. Just be ready or they will pass you by."

Prefer the blissful ignorance or harsh reality? You decide.
(Home page image courtesy Shutterstock)
Follow Emirates 24|7 on Google News.