Mobiles cause brain tumour, impotency: Doctor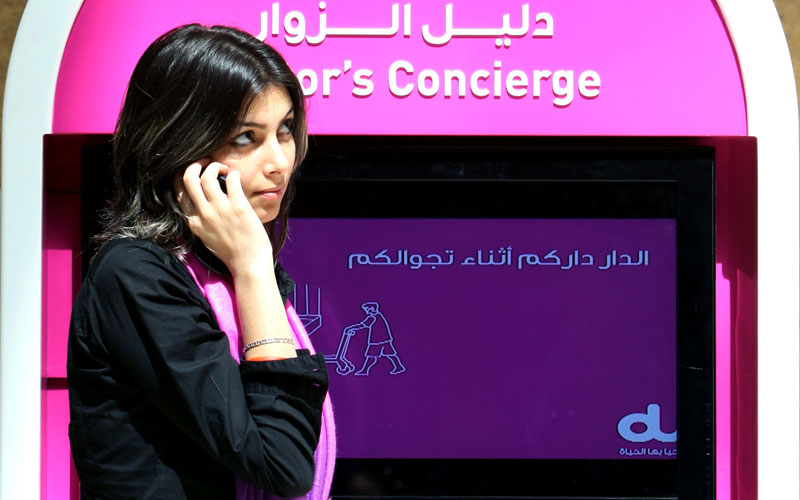 Mobile phone users who keep their handsets in their front and side pockets are vulnerable to serious ailments including impotency and heart diseases due to harmful radiation, and a new range of mobile phones launched in the UAE, promise low radiation hazard, industry players and doctors said.
-----------------------------
Dh1,200 fine for mobile phone use while driving
-------------------------------
Dr Shanid Mangalath, Expert at the Health and Care Research Center, Dubai, said neurological studies conducted by the centre proved that ten per cent of the brain tumour cases could be caused by high radiation due to constant use of mobile phones.
"The most modern phones with WiFi and wireless connectivity cause the worst form of radiation. A simple phone without cameras or other high tech facilities offer the least levels of radiation. Putting your mobile phones in pocket is a dangerous practice, because the heart or testicles are directly exposed to high radiation, during an incoming call or call connection, when the user keeps the phone close to his or her ears. The new phones will help the user to keep the handset away from the ears, while the phone is getting connected," he reasoned.
"Keeping the phone in your trouser pockets can cause impotency because the high radiation can even kill your sperm. The safest place to keep your mobile is the belt pouch. Soft tissues exposed to mobile radiation can get damaged," Dr Shahid said.
"The low radiation phones allow users to reduce the impact of peak radiation while receiving the calls. It helps them to keep the handset at an arm's length," he said, adding that Bluetooth and headphones may give the same effect.
"Currently an average mobile user is having two handsets. The demand for low radiation phones is increasing — the demand for base phones is increasing at the rate of 35 to 37 per cent per year and for smart phones the annual demand growth is 11 per cent. We will be setting up 20 retail outlets of Telelinks and 300 retail outlets. While major mobile manufacturers say their mobile phones generate various levels of radiation (1.6 watts per body weight), Magnus claim that the handsets will have low radiation.
The company will introduce a smart phone that can monitor the users heart beats using a new software and biometric technology. Future plans include smart phones that can be used to check the user's blood sugar level, without pricking their blood vessels. "We are doing a trial run for a new system that will allow a mobile phone user to check their blood sugar level. "Using analysers, the blood sugar level can be checked accurately by sending special rays through the mobile phone user's finger tips. There is no need to prick the finger tips to get blood samples. We expect to launch this in the market soon," he added.
Jabir Mohammed TTP, Regional Head, Middle East North Africa region, Magnus Telecom, said: "About 10 million handsets currently in use in the UAE are causing a lot of radiation around us. The mobile phones generate radiation from microwave, which is harmful to heart and brain. Mobile phone manufacturers are not giving much concern for reducing radiation. Mobile users are exposed to high levels of radiation and the peak radiation level occurs while dialing and connecting the calls."

Follow Emirates 24|7 on Google News.