Mohamed Bin Zayed Majlis for Future Generations brings together speakers from around the world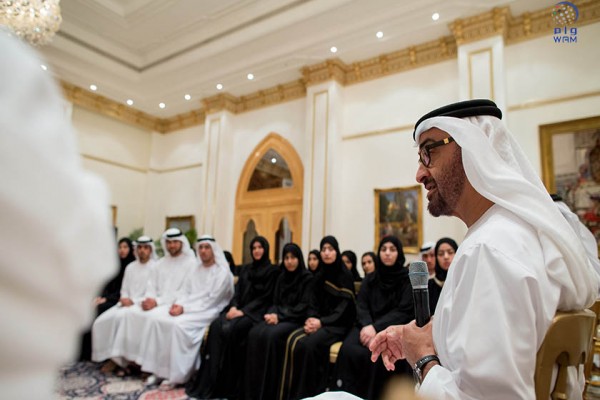 The Mohamed Bin Zayed Majlis for Future Generations is pleased to announce Alexis Ohanian, technology entrepreneur, investor, best-selling author and co-founder of Reddit, as the international keynote speaker at the event, taking place on 7 and 8 March at Abu Dhabi National Exhibition Centre.
"I am honored to be part of such an eminent group of speakers at the inaugural Mohamed bin Zayed Majlis for Future Generations and look forward to my fourth visit to the UAE, a country I deeply admire for its economic achievements and future aspirations" said Mr. Ohanian. "Today's young people are living in exciting times when you don't need to open a factory to change the world, you only need to open a laptop. I am energized by the ambition of Emirati youth both for themselves and for their country, and am excited to share my experiences as an entrepreneur and investor with the hope of inspiring Emirati university students to chart their own path and make their mark on the future of the UAE."
Other international speakers who have been confirmed include Morinosuke Kawaguchi, Japanese futurist and innovation expert who will be discussing the values of Japanese society as a way of life; Heath Slawner, strategic communications and leadership speaker, who will be delivering remarks on the importance of bringing purpose to everything we do; and Myron Rolle, former American National Football League player and Rhodes scholar, who will host a breakout session on leading a balanced life, drawing on his success in academics and professional sports.
Key themes for the event include entrepreneurship and innovation, community development and future skills for tomorrow's economy. Global experts will provide their perspectives on these topic areas, complementing speeches and discussions by some of the UAE's most dynamic leaders, including:Mohammed bin Abdullah Al Gergawi, Minister of Cabinet Affairs and The Future; Dr. Thani bin Ahmed Al Zeyoudi, Minister of Climate Change and Environment; Reem bint Ibrahim Al Hashemi, Minister of State for International Cooperation; Dr. Ahmad bin Abdullah Belhoul Al Falasi, Minister of State for Higher Education; Shamma bint Suhail Al Mazrui, Minister of State for Youth; Dr. Ali Rashid Al Nuaimi, Director-General, Abu Dhabi Education Council and Homaid Al Shimmari, CEO, Aerospace & Engineering Services, Mubadala.
University students interested in attending the event should visit https://www.mbzfuturegen.com and register their interest by 1 March.
Follow Emirates 24|7 on Google News.