Money, an illicit love affair and murder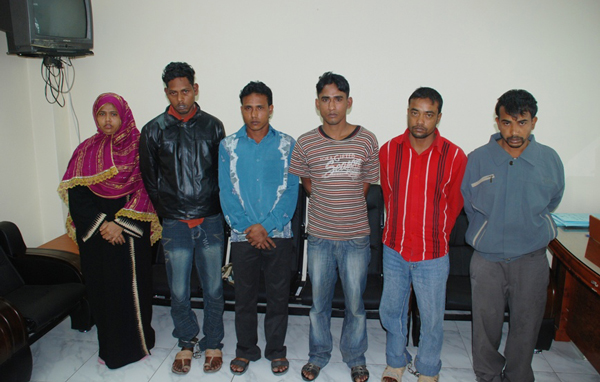 The Sharjah Police have solved the mystery behind the death of a Bangladeshi man whose body was found with stab wounds in Industrial Area 1 behind Sharjah City Centre last month.
Six persons, including the man's wife and her lover have been arrested.
All suspects are Bangladeshis. The police said the motive was a large sum of money the victim received from his brother.
On February 19, a 35-year-old man's death was reported.
An officer at the Criminal Investigation Department (CID) said the police worked hard to unravel the mystery.
"The murder took place behind the shopping centre. When the police arrived on the scene, they found the victim lying in a pool of blood," said the officer. The police found two bicycles nearby and suspected that they might have been used in the crime.
"The victim had multiple stab wounds, mostly on his right thigh.
The police also found a knife and a wooden log, both of which had stains of victim's blood."
There were identification documents on the victim but the cops later learnt that the man lived with his wife in an apartment in Al Majaz area.
When the police reached the apartment, the woman said she was told that her husband had met with an accident and his friend gave her the victim's mobile phone.
The woman later admitted she had an illicit affair with the victim's friend. The victim had received a large sum of money recently and the friend knew the money had been deposited in the former's bank account.
The CID team arrested the man and an accomplice while they were trying to flee the country through one of the land borders.
When they were brought in for questioning, the two suspects confessed that they planned to kill the victim after the latter received money from his brother, who lived in Europe.
The woman's lover said he found out the secret PIN of the victim's ATM card and took the help of another accomplice and hired two hit men to carry out the murder.
The five men stabbed and clubbed him to death and split the money among themselves and the woman.
The case has been transferred to the Sharjah Public Prosecution.
Follow Emirates 24|7 on Google News.