Nakheel sells 21 Palm townhouses on day one of sales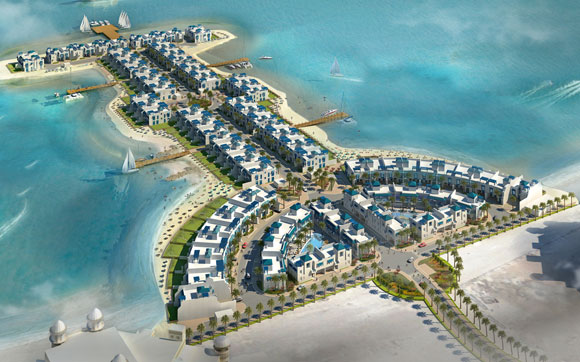 Nakheel sold 21 townhouses for a total of Dh159 million in Palma Residences, Palm Jumeirah, on day one (Monday) of sales, the company's Chairman told Emirates 24|7.
"We were just expecting people to come and gather information, but we managed to sell properties on day one itself.
"There was very good response which was beyond our expectation," Ali Rashid Lootah said.
"The buyers are all end-users. We expect regular sales to continue this week and the following weeks," he added.
Construction on the project will commence before April-end and the company expects to handover the units by 2013-end.
Investors have to make a down payment of 40 per cent and will be issued a title deed within a month's time.
This is the first time that a company is issuing a title deed for off-plan properties.
The second payment of 20 per cent will have to be made by end of 2012, 20 per cent by June 30, 2013 and the remaining by end of 2013.
Located off Palm Jumeirah's eastern side of the trunk, Palma Residences will have 104 townhouses and will be a separate gated community with a Mediterranean-style design.
The townhouses are priced in the range of Dh6 million to Dh8 million.
The townhouse community is centred on six landscaped green areas, covering a total of more than 3,200 square metres.
These feature two community pools with seating areas, jacuzzis and children's pools.
On March 28, a senior Nakheel executive said the company was selling properties in Palm Jumeirah at prices higher than the pre-crisis period.
"Our sales are strong and we are selling at record prices, which are higher than pre-crisis prices mostly in Palm Jumeirah," interim chief executive officer Sanjay Manchanda said.
He added that demand was "fantastic" for Nakheel's luxury projects and Palm properties now selling for Dh15,600 to Dh16,150 per square metre.
Asteco, a real estate consultancy, said earlier this week that apartment prices in Palm Jumeirah have risen nine per cent to Dh12,900 per square metre in the first quarter compared to the fourth quarter of 2011.
Follow Emirates 24|7 on Google News.