Nakheel warns Palm service fee defaulters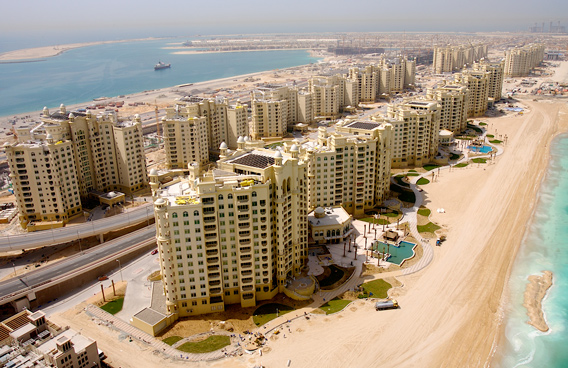 Owners of Shoreline Apartments in Palm Jumeirah have started clearing their "unpaid" service charges and Nakheel is now collecting Dh500,000 per day since barring owners/tenants from using the common facilities, the company's chairman has revealed.
"We are collecting half a million per day from apartment owners in service charges… we are only charging them the approved Real Estate Regulatory Agency (Rera) fees, but not a single dirham for club membership," Ali Rashid Lootah told reporters on Thursday.
On January 3, the company said it still has to collect Dh57 million in service charges from Shoreline apartment owners. Lootah reiterated that the company had the right to charge for beach access and club facilities as the properties are owned by Nakheel, adding that he was pressing Dubai Land Department/ Rera to issue their verdict before January 15.
"We have the title deed… people can check their contracts and if they can prove it otherwise, we will give up the beach. We hope to get the verdict before January 15 so we can close this chapter," he said.
Lootah said Nakheel was not charging any club membership fee as yet and there was no question of charging owners twice for anything.
"We gave them options. Those who don't use the club's exclusive facilities don't need to pay or we would have included the fees in service charges. They cannot just pick and choose what they want," he said.
Warning defaulters of "every possible action" under the law, Lootah called upon defaulters to pay their accumulated arrears so they could use all the common facilities.
"A lot of them [owners] have rented out their properties… they are making money and so they have to pay their service charges. They cannot say 'we did not get any invoice' and not pay. Even if they didn't get it, they have to budget it in their account," he said.
Lootah said Nakheel had lowered service charges for Palm Shoreline apartments by 35 per cent since 2009.
"It was Dh75 million in 2009, Dh53 million in 2010 and Dh49 million in 2011. It is in our interest as well to reduce service charges for all communities and offer a safe and clean environment for residents," he said.
Asked if disclosing names of defaulters had helped Nakheel in collecting service charges, Lootah said it is message for all those who haven't paid. " The tenants have to know their landlord hasn't paid. Tenants have to check with their landlords and must learn from this situation," he said.
Nakheel has been working with the FM companies and contractors to lower service charges across all its communities.
"We want to be the benchmark for the industry when setting service charges. Though the cost of utilities has gone up, we have worked to reduce charges. In some communities, we have reduced charges by 50 per cent," Lootah emphasised.
Follow Emirates 24|7 on Google News.