New UAE airport alert: 'Wanted' before arrival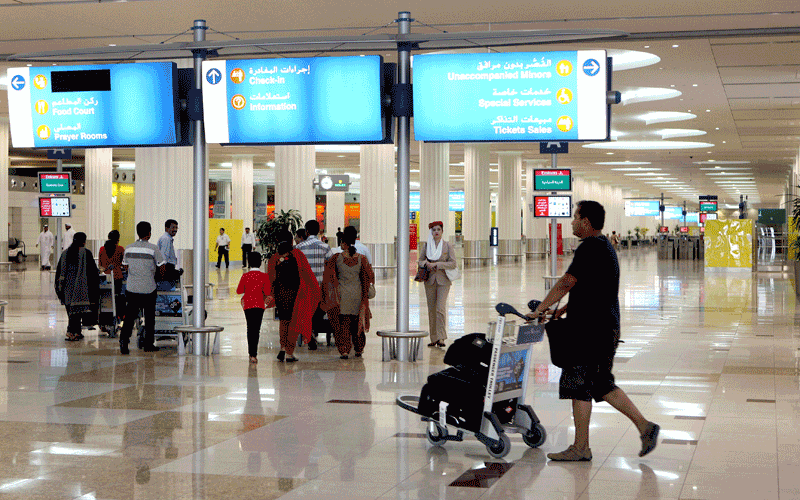 Gone are the days when one could sneak into the UAE after being 'wanted' in another country.
As part of the UAE's plan to secure its borders with massive investments in advanced technologies, the authorities in the emirates will now come to know even before people start their journey and embark on the aircraft in a foreign country.
This has become feasible with the introduction of Advance Passenger Information (API) system which has been put in place at airports across the UAE.
The system will flag authorities about the passenger(s) on the watch list and planning to enter the UAE through any of its airports. They will be first received by the security personnel before their friends or relatives.
Laila Ali Saif Bin Hareb Al Muhairi, Assistant Director General Strategy and International Affairs at General Civil Aviation Authority of UAE, said the system became operational at the end of 2014 and is being run under the supervision of 200 nationals.
According to International Air Transport Association (Iata), 30 countries now require airlines to send API before the flight's arrival while another 32 governments plan to introduce similar requirements in the near future.
API information usually consists of data found in the Machine Readable Zone (MRZ) of passports and other travel documents (full name, date or birth, gender, passport number, country of citizenship, country of passport issuance).
MRZ is at the bottom of the identity page at the beginning of a passport.
Laila said majority of the cases being detected under API are people coming back to UAE on fake passports under the different name or wanted for bounced cheques.
"These are the majority of cases we are finding in API such as cheque bounces or changing passport and using new passport. You can no longer change the passport and enter the UAE. The new system has really benefited us," she said on the sidelines of the Future of Borders Conference taking place in Dubai.
Laila said the level of security is very high in the UAE and the authorities are coordinating with different countries and organisations like Interpol for the watch list.
The government has its own internal watch list as well to monitor people who absconded after committing a crime or for bounced cheques. Different departments are contributing to the API system, she added.
"We have managed our borders more efficiently," she said, adding that under the new system the authorities can stop unwanted people before coming to the UAE.
Follow Emirates 24|7 on Google News.