Now, swipe at Dubai Metro stations with your smartphone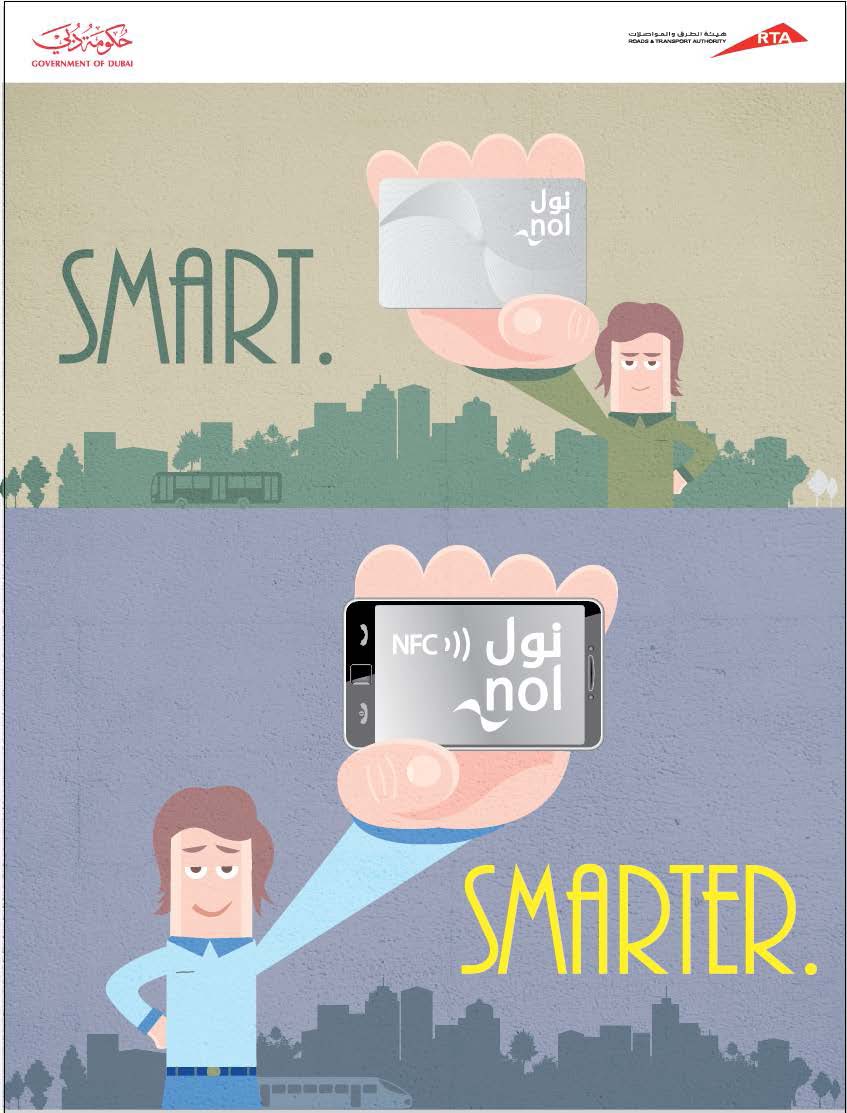 The Roads and Transport Authority (RTA) on Sunday announced its partnership with Etisalat and du to launch its first "Smart Nol" Service for Dubai commuters using public transport.
Smart NOL enables smoother travel and accessibility via NFC (Near Field Communication) enabled mobile phones.
"We are providing this service for NFC-enabled mobile phone user via a special SIM card to use NOL services for public transport and in future for micropayments in UAE. Customers will have similar experience to NOL cards and there is no major change in using it. Currently we have more than six million NOL cards and we are expecting good adaptation from our customer base since UAE has a good number of NFC-enabled handsets," said Abdulla Ali Al Madani, CEO of RTA CTSS.
"By virtue of this service, you can use your NFC phone to check in and check out at metro stations, public bus and water bus as well as reload and check your Nol balance," added Al Madani.
"RTA always endeavors to harness the latest technology so as to introduce to the public whatever makes their daily commute via public transport safe and smooth," he continued.
Commuters can make use of RTA's Smart NOL technology by placing their mobile devices against the card readers at the passing gates of metro stations or validator devices onboard public buses and water buses. Smart NOL can be used to pay for daily trips via certified NFC-enabled devices.
Public transport users can subscribe to the Smart NOL service through Etisalat and du outlets and know what devices and models are compatible with the NFC service.
Khaled El Khouly, Chief Marketing Officer, Etisalat, said: "The launch of the latest NFC technology solution will be the beginning of a new era on how we empower our customers as well as service providers in the country. This will not only revolutionise the travel industry but also enhance service levels for consumers providing innovative solutions and products."
"The partnership with RTA is in line with our long term strategy to support mGovernment and initiatives raising the profile of the country as well as impacting the lives of the people of UAE," he added.
Fahad Al Hassawi, Chief Commercial Officer, du, said: "We believe that our role goes beyond providing telecom services to be a catalyst for society's advancement through our involvement in projects such as this which revolutionise the public transport experience and support the 'Smart Government' vision. Our collaboration with the RTA to launch NFC is in line with our ongoing commitment to innovation and enhancing customer experience. This ground-breaking new payment system will make travelling across Dubai even more easy and convenient than ever before."
"Our relationship with the RTA is long standing and we are proud that we are providing Wi-Fi across all metro stations and onboard, since 2010 we have ensured that commuters enjoy world-class broadband services on-the-move, " Al Hassawi added.
The NFC SIM cards are available at Etisalat and du business centres.




Follow Emirates 24|7 on Google News.