Online registration for visas mandatory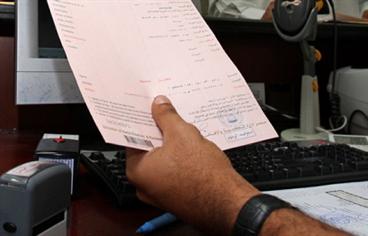 All companies operating in Dubai will have to use the e-service online system only instead of manual application for residency issuance, renewal, work permits and visit visa applications, starting from September 1.
Major General Mohammed Ahmed Al Marri, Director-General of the General Directorate of Residency and Foreigners Affairs (GDRFA) in Dubai, said that the transition to the electronic services is part of the GDRFA's efforts to develop and facilitate services and to ease procedures for customers.
"We are continuously looking to adapt the latest technological standards with the aim save time and efforts for our clients," said Major General Al Marri.
"We are following our wise leadership's aspiring vision to reduce the number of clients in all government services centres by 80 per cent through 2018, a target that we are looking to reach as part of the commitment to instructions given by His Highness Sheikh Mohammed bin Rashid Al Maktoum, Vice-President and Prime Minister of the UAE and Ruler of Dubai,'' he said.
Major General Al Marri said that all companies are required to register for the online systems prior to using the GDRFA service.
He said the General Directorate of Residency and Foreigners Affairs, GDRFA-Dubai, is calling on all companies and establishments in Dubai to register with the online service within two months as the registration with the online services is mandatory.
Major Ali Mallallah, Acting Deputy Assistant of the Director-General for Entry permits and Residency said to register for the online service, the companies' representatives can visit the Establishments' Department at the GDRFA-Dubai headquarters or the external branches of the GDRFA-Dubai at Bin Souqat Centre or at the branch at the Dubai Festival City.
Major Ali said that a company's PRO, owner of the company, partner or authorised signatory must be presented in person to register with the online service.
The rules are applied for all companies operating in Dubai no matter how many employees there are.
Follow Emirates 24|7 on Google News.