Only 1 in 5 restaurants pass inspection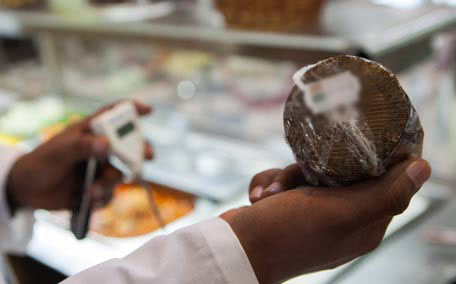 The Abu Dhabi Food Control Authority (ADFCA) has inspected numerous eateries, school catering centres and meat shops in the emirate over the month.
Out of 65 restaurants inspected, only 13 were found to fulfil all standards. That's a ratio of 1 restaurant that met all the standards out of every 5 that were inspected.
Overall, three restaurants were imposed with fines while 36 were issued warnings. Notices were issued to 13 restaurants and 33kg of unsafe food was destroyed. Only one facility was found to have met all the standards, while three shops were handed notices.
Of the companies supplying food to the schools in Al Ain, one was imposed with a fine for violating rules. And, another one was given "last" warning. The team – the hospitals and educational institutions control unit of ADFCA – also destroyed food items totalling to 32kg for not meeting the standards.
"We are keen on launching continuous inspection drives in order to guarantee that only healthy food gets served in school canteens. It is also key to check possible violations and bad practices by the businesses," said Mohammed Jalal Al Rayssi, director of communication and community service division at ADFCA.
A series of surprise checks were conducted at restaurants, markets and storage houses in Musaffah Industrial area. Eleven were issued warnings and three fined. Additionally, 560kg of unsafe food were seized and destroyed.
Of the five storage houses the team visited, one was in compliance with all ADFCA standards. Warnings were issued to three storages, and one was given a notice.
"The objective of our inspections – both routine and surprise – is to guarantee the availability of safe and healthy products to the public."
Launched by the Meat Establishment Control Section at the Animal Control Division of ADFCA, a series of surprise checks were also conducted on shops selling fish and meat products inside shopping complexes and supermarkets in Musaffah.
Of 32 establishments, the inspectors checked, three shops were given warnings while one was imposed fine. They also destroyed 30kg of unsafe food.
ADFCA also joined hands with Ministry of Environment and Water, and Abu Dhabi Economic Department to check whether agricultural nurseries and shops adhered to the laws regulating the handling of agricultural materials (such as pesticides, fertilisers, growth promoters, seeds and saplings).
Rayssi added that the three-day campaign aimed at ensuring safety of food from farm to fork. "We intend to curb handling of certain kind of pesticides which are not registered in the UAE. We also want to eliminate common violations based on improper recording of supply and sale of fertilizers and pesticides."
ADFCA inspectors use high-tech equipment to inspect safety and quality of food.
Follow Emirates 24|7 on Google News.