Parking inspectors' can fine even if driver is in car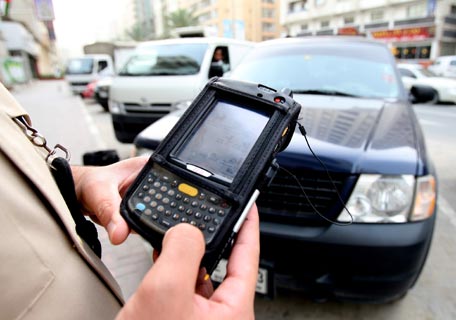 Sharjah Municipality's general parking management has said that inspectors can fine any car parked in the paid parking zone if the parking fee was not paid immediately.
Many people think that they have free 10 minutes to park without paying but this is actually optional and it is up to inspectors to give it or not, even if the driver was inside the car or standing next to it.
The municipality pointed out that there is no deadline for people who pay their parking fees via SMS, the person will be fined after one minute of the end of the ticket timing.
They explained that anyone who has any complaint against any of the parking inspectors, or any objection on any fines, should come to the administration, fill a complaint form, then it will be investigated in the presence of the inspector and review his career file, and clarify the situation from him.
In some of the parking areas, the driver might face broken automatic payment machines, in that case the driver should call the hotline number 993, to make a complaint about it by provide information about the machine's location and its number.
Pointing out that the numbers of automatic payment machines in Sharjah are 1060 machines and they are serviced every month.
Drivers in Sharjah had complained about inspectors of Sharjah Municipality for public paid parking giving them fines for parking in a wrong way, or because of non-payment of the parking fees, claiming that the inspectors fine them as soon as they park without giving them 10 minutes before fining them.

Follow Emirates 24|7 on Google News.