Q-coded number plates set for Dubai debut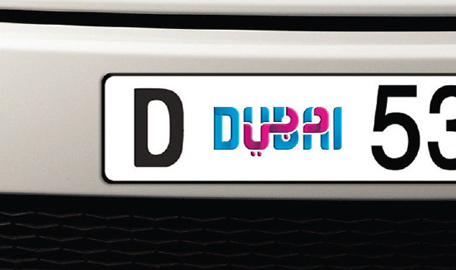 RTA's Licensing Agency in Dubai set to launch distinctive licensing plates for vehicles bearing the Code (Q) for the first time this month.

Plates will be auctioned through customer service centres, RTA portal as well as driver and vehicle apps on smartphones.

Mohammed Abdul Kareem Nimaat, Director of Vehicles Licensing, Licensing Agency, said: "The Licensing Agency is always keen on offering new codes of licensing plates in alphabetical order to meet public needs. "Accordingly, distinctive numbers of the new Code Q will be released this month to suffice the needs of vehicle plate enthusiasts.

"Q-coded plates can be acquired directly through several channels including customers service centers (in Deira, Umm Al Ramool or Bur Dubai), RTA website (www.rta.ae), service providers (such as Tasjeel, ENOC, Tamam, Quick and Shamil), or auto dealers who have vehicles registration service."

The new feature in this code is that about 700 plates of this code will be offered at nominal price till the end of August 2016 in order to have them continuously available for interested individuals.
Follow Emirates 24|7 on Google News.