RAK car crash killed 2-year old because of 'unsafe' front seating: doctors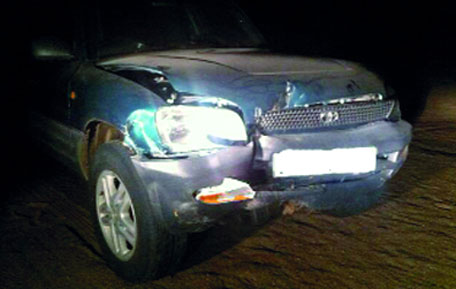 A two-year-old Emirati boy was killed while his mother was injured in a car crash in Ras Al Khaimah and doctors said the death was because the child was sat in the front seat in violation of the UAE's traffic laws, the press reported on Wednesday.

The crash occurred on Monday night when the woman, in her 20s, lost control of her vehicle, veered off the road and entered a sandy area before ramming into a tree.

Medical examination at Saqr Hospital showed the baby had no external injuries and doctors said they believe he could have died either because of suffocation by the airbag or a blow on the head as a result of the crash.

"The child arrived in hospital dead because he was sat unsafely in the front seat of the car," Emarat Alyoum daily said, quoting hospital officials.

RAK traffic police chief Colonel Ali Mankhas said the woman had apparently lost control while driving and veered off the road.

"We again and again appeal for all drivers to respect traffic rules to save their lives and the lives of all road users………they should also look after their children and ensure they sat in the back seat," he said.
Follow Emirates 24|7 on Google News.