Ramachandran Arrest: NRIs commit to Atlas gold to help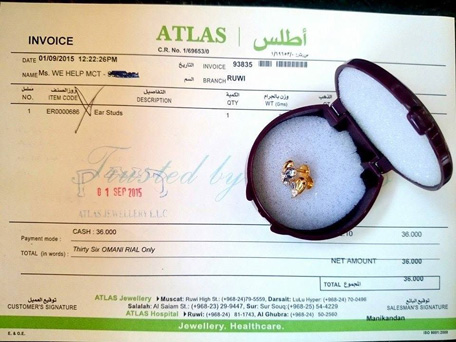 The Indian community in the UAE and in the South Indian state of Kerala is in shock.

A leading businessman, actor and social worker - Atlas Ramachandran, the owner of one of the largest jewellery chains in the Middle East, Atlas Jewellery – is in jail, and as per latest media reports denied bail.

According to a Reuters report, various banking institutions have called in on Dh560 million in out-standings.

Read: Dubai Police arrest Atlas Jewellery owner, daughter

A top Dubai Police source at the Bur Dubai Police station, where Ramachandran is currently being held, said the case that got him arrested concerns Dh53m of bounced cheques.

Read: Atlas Jewellery owner in jail because of Dh53m in bad cheques: Dubai Police

Ramachandran's daughter has also been arrested over credit card dues.

Such is the shock among the NRI community, especially the Malayalees, that an online petition is being circulated in support of the man and several Indian expats are committing to buying gold from the Atlas Jewellery stores, to help the man.

The hashtag #WeSupportAtlasRamchandran might have something to do with the charitable donations by Ramachandran to NRIs in need over the years.

Saraswarathy Manoj, an Indian social worker in Muscat, told 'Emirates24|7' that she bought 3gms of gold from the Ruwi outlet of Atlas Jewellery in Muscat, Oman, and that she is part of a WhatsApp group of 100 members who are all now contemplating doing the same.

Sreelal Ashokan from Riyadh, Saudi Arabia, said: "I cannot financially help Atlas Ramachandran, but even if there is only one Atlas Jewellery store open I will buy from there."

There are also reports that the Kerala Chief Minister has been requested to broker a deal to rescue Atlas Ramachandran.
Follow Emirates 24|7 on Google News.