Ramadan moon sighting committee meets today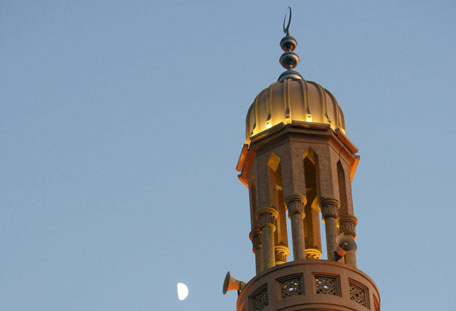 The committee assigned with sighting the crescent moon that marks the beginning of the holy month of Ramadan in the UAE will meet on Thursday.
Dr. Hadef Jowan Al Dhahiri, Minister of Justice will chair the meeting starting after the Maghreb prayers at the headquarters of Abu Dhabi Judicial Department to determine the first day of Ramadan.
Road fatalities drop 31 per cent in Abu Dhabi in H1
Massive awareness campaigns to make road more safer in Abu Dhabi were paying off as Abu Dhabi Traffic and Patrols Department reporting a remarkable drop of 31 per cent in road fatalities and 10 per cent in serious injuries in the first half of 2012, official figures showed.
Brigadier Hussein Al Harethi, Director of the Department, said death toll amongst UAE nationals went down by 11 per cent for the same period.
''Road deaths on Abu Dhabi-Sila-Hamim decreased 60 per cent while fatalities on the ten most dangerous roads in the Emirate of Abu Dhabi dropped 44 per cent despite the rise in vehicle registration by 16 per cent and new driving licenses by 22 per cent,'' he noted.
Al Harethi said: "In the first half of 2012, road fatalities sank 31 per cent to 131 from 191 in the same period of 2011. Serious injuries downed 10 per cent from 197 cases to 131 for the same period under review.
"Traffic death toll among UAE nationals also fell from 47 to 42 cases, a drop of 11 per cent. Fatalities among pedestrians shrank from 41 to 33, a retreat of 20 per cent and accidents resulting in injuries decreased 10 per cent from 1180 to 1085. Fatalities in highways dropped 44 per cent with 9 and 58 per cent drop in Al Ain and Western Region respectively,'' the top police officer added.
Giving some highlights of the marked progress on the traffic landscape, he told the media that intensive traffic awareness and educational campaigns had led to a marked decline in mishaps with accident associated with negligence and lack of attention slumping 38 per cent, excessive speed 21 per cent thanks to introduction of the speed limit management strategy in both internal and external roads and installation of more radars on roads.
"The Traffic Department will continue in its efforts to improve road safety in its bid to reach zero road fatality by 2030,'' he added.
ALSO READ:
Ramadan commuting: Higher Metro frequency; Paid parking timings
80,000 checks to curb violation of midday break rule
Smart and sensible way to conduct business during Ramadan
Follow Emirates 24|7 on Google News.