Recruitment firms turn flexible on payment terms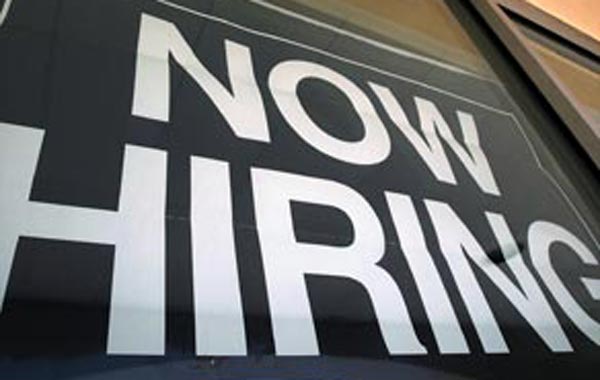 Call it a slowdown effect or whatever you may like, but the way executive search firms get paid from their clients for supplying manpower is undergoing massive transformation in the UAE and the region.
Employers becoming cautious and putting a near-freeze on their hiring plans last year weighed heavily on the executive search firms' purse strings in the region as well as globally, as it strained their income stream while keeping the overhead costs steady.
The upshot: a more flexible payment schedule that would keep both sides happy, if not happier. And that seems to be working well.
"Executive search firms are now working more on a contingency basis, unlike before when they used to work on a retainer basis.

This has triggered a change in the payment terms between firms and their clients," Ian Giulianotti, Associate Director, Recruitment and Training, Nadia, UAE, the recruitment, Training and HR consultancy firm.
For instance, in many cases, if companies want to hire a managing director or general manager, they have to pay a part of the fee upfront to the search firms normally between 30 to 50 per cent of the assignment value.

The next installment is paid once search firms submit CVs to their clients, while the balance of payment is due when the candidate gets the appointment letter.
Today these firms work on a minimum deposit normally 5 to 10 per cent of assignment value with the balance being paid only if they are successful in placing a candidate, he said.
As per estimates, the executive search industry has been affected worldwide and the industry in general has seen a 40 per cent to 50 per cent revenue drop after 2008.
Fly-by-night headhunters had had the worst nightmares, as they had no alternative but to pack their bags and leave, say experts.
"In the UAE, we have seen a number of executive search firms leave the market, we have seen firms close or at least significantly cut down their operation size.
Many firms had a high cost base, paying high licence fees and high office rents in prestigious areas. Such high costs were not easy to scale down due to the long term nature of the contracts," Michael Al-Nassir, Partner, Head of Middle East, Africa and India, Pedersen & Partners, an international executive search firm said.
He said during these challenging times executive search firms have responded in many different ways.
Among other things, he said, there is a reduction of cost while continuing with the same business model, a higher flexibility on fees in response to pressure from clients, and accepting assignments on a contingency basis when the clients were not willing to pay retainers.
Some experts believe the past couple of years also worked in favour of headhunting firms that are big and have a focussed business vision.
"The crisis helped in sorting out the executive search industry and good and serious ones benefitted like us.
The market is more mature now, as companies are looking at the quality of service by an executive search firm and are not going for cheaper service.
In other words, the downturn turned companies towards qualitative search firms and not to the cheapest ones," Panos Manolopoulos, International Vice Chairman (Regions) and Managing Partner (Middle East), Stanton Chase International, said.
As a second impact, he said, executive search firms have started to diversify into other related services as well, such as towards assessment and development of people, mapping exercises, consultation among others.
Follow Emirates 24|7 on Google News.