Rent or buy a car in UAE: What works?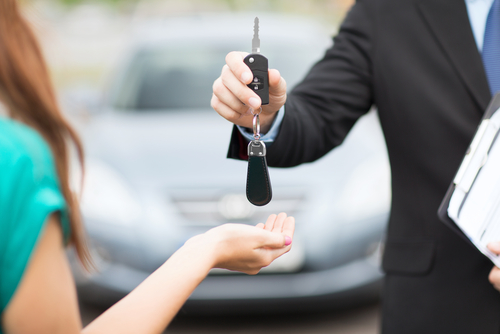 While most people who move to the UAE are tempted to shell out and buy their dream car, there's still a sizeable population reluctant to get swayed.

With UAE car dealers churning out attractive deals all year round, especially during Ramadan, it's tough not to buy a car.

However, some residents claim they get a better deal with car rentals, than buying a car outright.

Sindu, a Bur Dubai resident, who has been renting a car for almost a year now, reasons it's hassle-free and easy on the pocket.

"I have been renting a car for a while now. It's very convenient. If there's a problem with the car, I just call the company, and they send me a replacement car till the car gets fixed," she explains.

"If I buy a car, its value depreciates the minute I drive it off the showroom. So, why would I buy?"
Car rental companies even offer bigger discounts for longer lock-in periods and pack-in insurance, roadside assistance, accident replacement vehicle, and periodic vehicle servicing and maintenance.

"I don't know how long I will be working in the UAE, so renting is my best option," says Vikram, a resident of Al Nahda.

"There's no hassle of buying and selling. This way, I can leave without worrying about all this."

Some car rental firms even offer better rates for six-month periods.
"Introducing six-month value lease," reads a newspaper advert from a reputed firm.
The fleet is priced between Dh1,150 to Dh2,500.
Also, the fact that there's no impact on the mileage makes renting a better bet, especially for those commute long distances daily.
Kritika, who works in Abu Dhabi, has been renting a car for over two years.
"I was concerned that the value of the car would depreciate if I drove daily to Abu Dhabi and back. By renting a car, I don't have to worry about it."
There's also the added advantage of cutting out the annual car insurance routine and no down payment.
On the downside, however, car rentals charge Dh5 for Salik, as opposed to the standard Dh4.
"I have to clear the Salik payment when I renew for the next month," explains Sindu.
Some contracts have hidden costs and could total to a lot more than you had initially bargained for.
"Reading the fineprint goes without saying. But, I would recommend going to a reputed firm over blindly looking for a bargain," adds Kritika.
However, if you've decided to make the UAE your home for the next few years, and your commute is restricted to work and back, buying would be the most viable option.
With car dealers pitching great discounts, deferred payments, zero per cent instalment plans, free service/registration and maintenance packages, this may as good a time as any to buy.
Follow Emirates 24|7 on Google News.